Farming and mountain village experience + guest house
Okitama area
Nagai-shi
Recommended experience
Step 1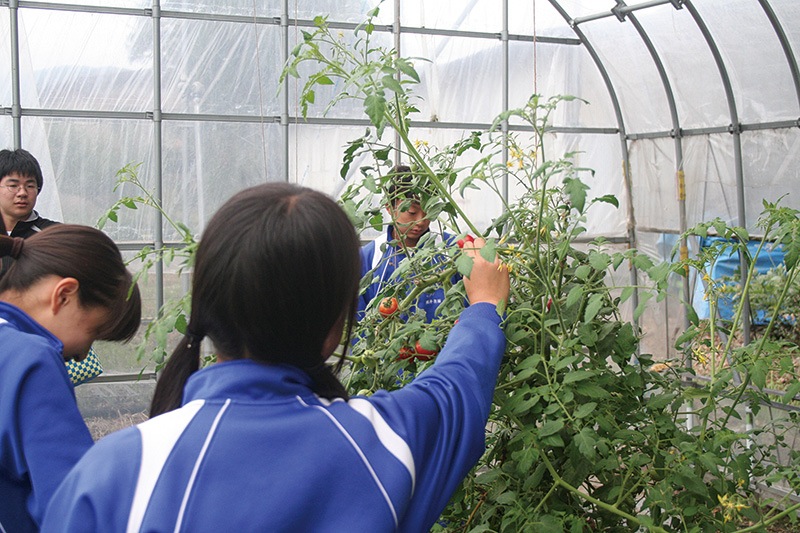 Vegetables are harvested in the summer
Step 2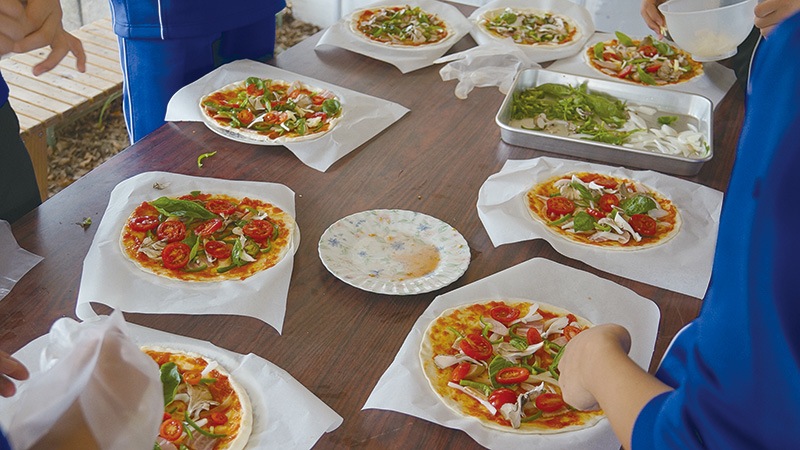 The making of pizza original with vegetables which we harvested
Step 3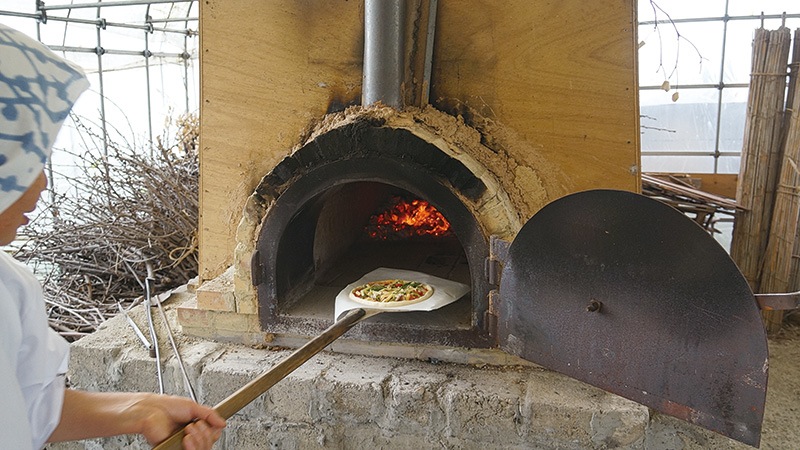 We bake in homemade stone pot for salt manufacturing
Step 4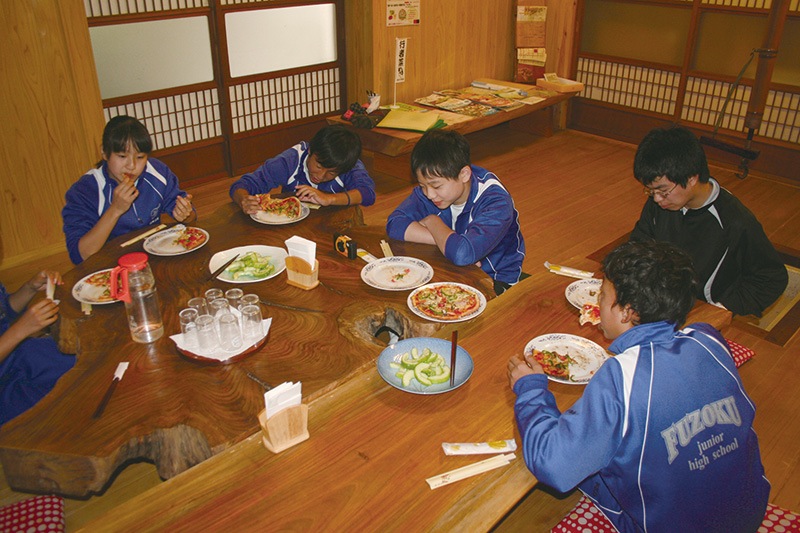 Pizza which we cooked by oneself is the best
It is person from Nagai only in half day!
Experience to feel person, the richness

Nagai-shi is town of Wed and green and flower.
We form Nagai Basin, and, among the mountains, rich Wed quenches the earth.

By trace of Mogami River water transportation culture of the Edo era, it is dotted with Kura and roof of thatch, merchant's families,
It is atmospheric historical town where waterway flowing between house besides path is left.

In addition, much nature including waterway huge tree harmonizes with early modern architecture of the Showa era Meiji, the Taisho era,
This local special culture and manners and customs, living of wisdom and people of ancient people,
It is program that can sense tradition bodily.
Experience that works of farmhouse restaurant "relief hermitage"

◎ Everyday life of farmhouse, experience that works (cuts dry field farming business, rice-transplanting, rice)

◎ We investigate village forest naturally and are experienced ecosystemic learning and mushroom collecting, wild plants collecting, speculation

◎ Visit and workplace experience of local office


◎ We learn life, traditional culture only in hometown

◎ We learn encounter and impression, communication, heart with local people

| which comes in contact with person for living Impression experience
Jomon experience

The making of lecture, earthenware craftsman, comma-shaped bead

■

Contact

Kodai-no-oka museum

■

Location

2768-1, Kusaoka, Nagai-shi

■

TEL

0238-88-9978

■

Acceptance period

From May to October

■

Target school year

Attributive nothing

■

The acceptance number of people

4 to 6 persons

■

Experience-based time

About half day

■

Admission

2,000-3,000 yen

Speculation experience

We protect the natural environments lecture forest
Social outcast hunting

■

Contact

Mori (meeting getting close to Mori of fu*) of fu*

■

Location

Nagai-shi Isazawa district

■

TEL

0238-88-5279 (Nagai-shi tourist association)

■

Acceptance period

From May to October

■

Target school year

Attributive nothing

■

The acceptance number of people

4 to 6 persons

■

Experience-based time

About half day

■

Admission

2,000-3,000 yen
Information Desk
Nagai-shi tourist association
TEL: 0238-88-5279 FAX 0238-88-5276
E-mail: info@kankou-nagai.jp
http://www.kankou-nagai.jp