Farming and mountain village experience + guest house
Murayama area
Murayama-shi
Recommended experience
Step 1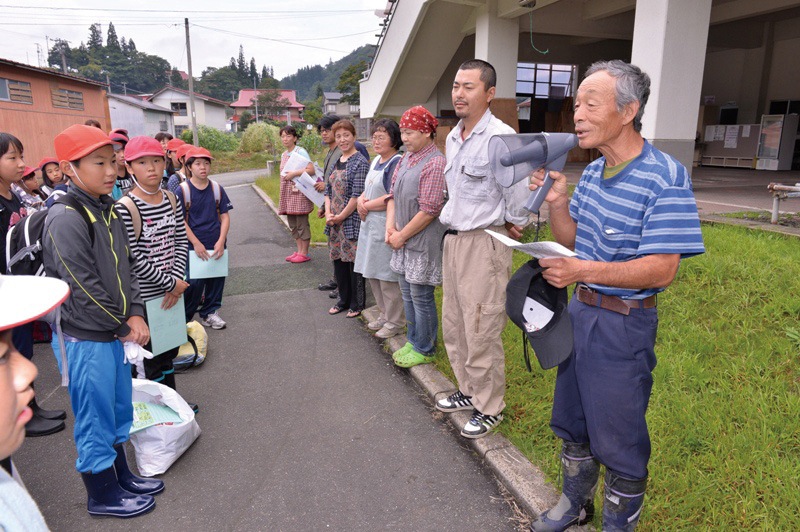 Nature Experience interchange facility yamabatode acceptance farmhouse and meeting type in one of mountain
Step 2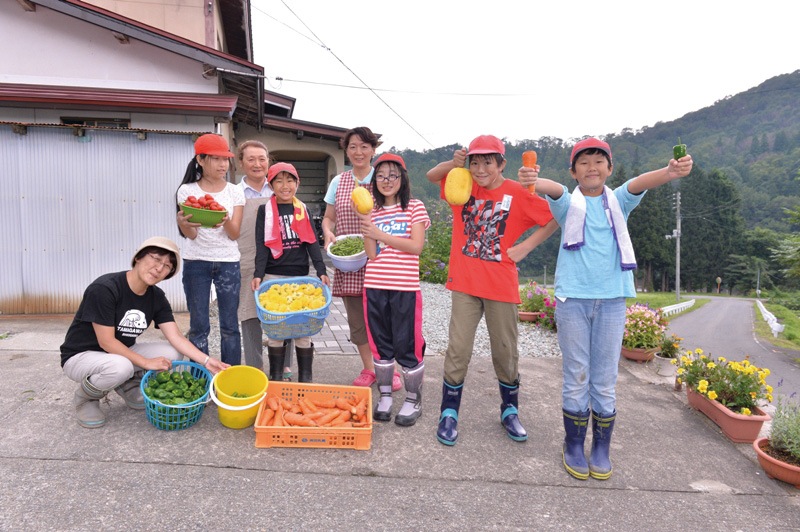 In each farmhouse crop experiences
Step 3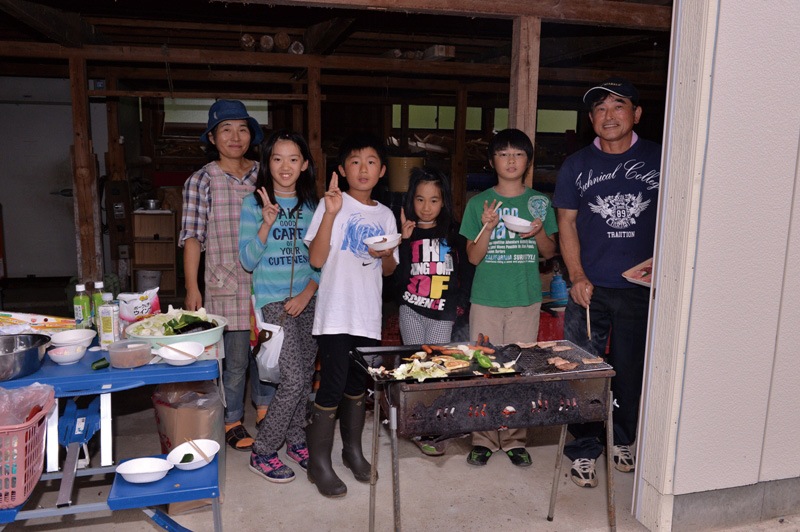 Cook farm products which harvested; and lunch
Step 4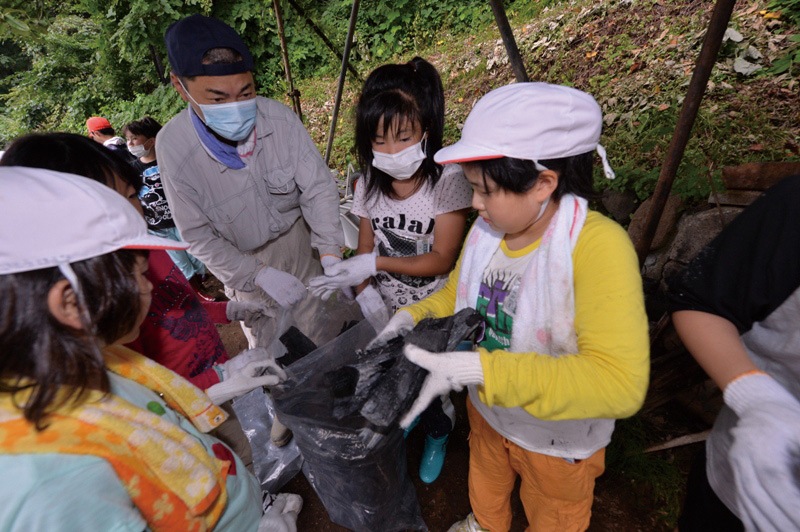 Farming experience, farm village life experience (bathing)
Step 5
Dinner
Step 6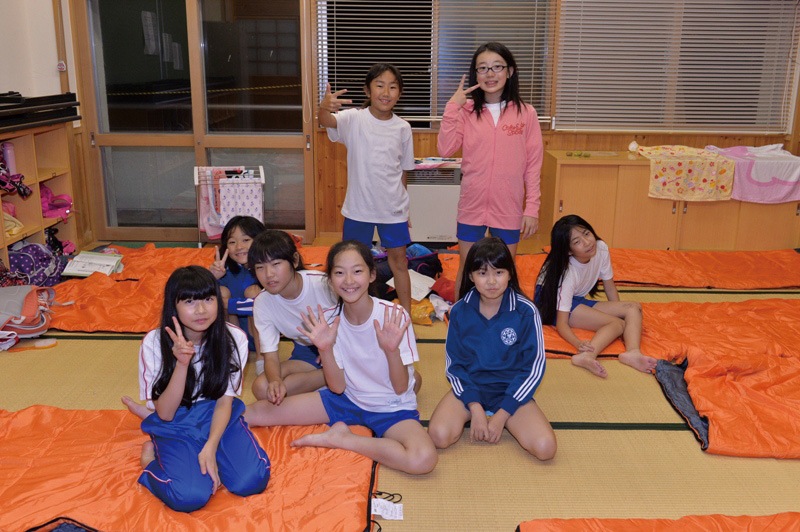 Staying in Nature Experience interchange facility yamabatoni in one of mountain
Experience-based facility
He/she prepares meals
Local mothers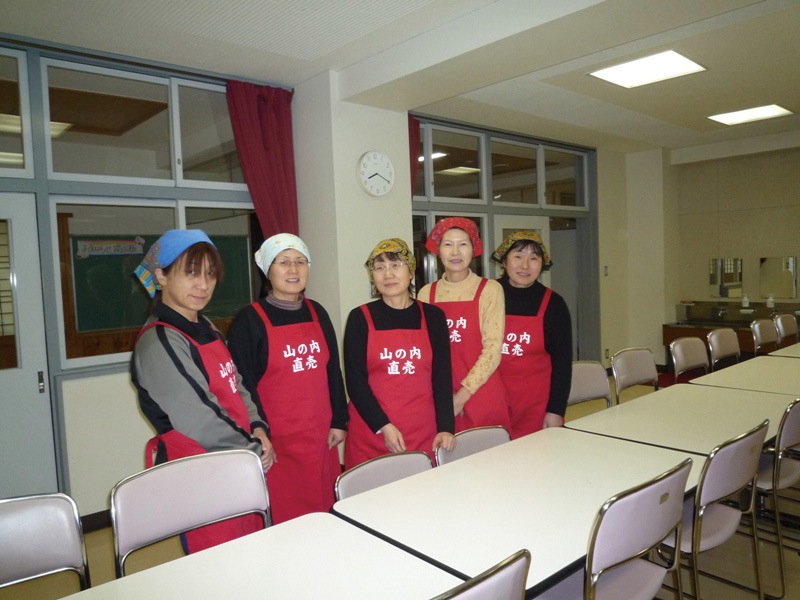 yamabato ground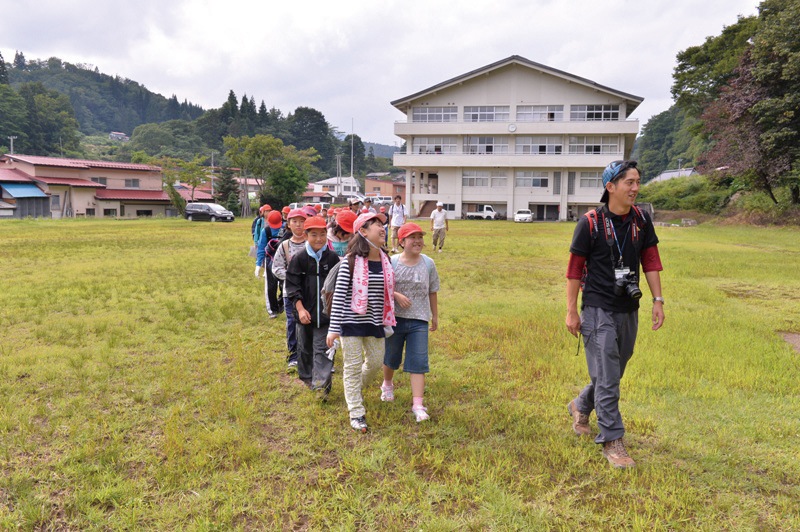 yamabato gymnasium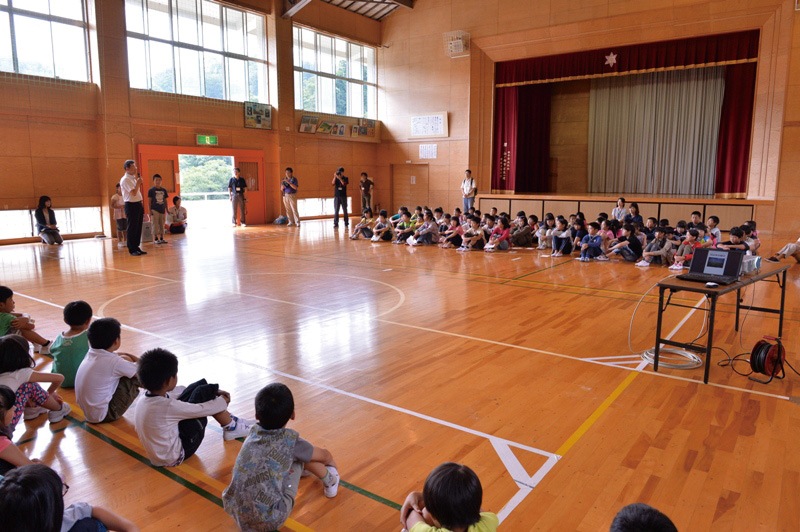 〒995-0206
120 in one of Mt. Murayama-shi, Yamagata larger section of a village
Yamanouchi, Murayama-shi Nature Experience interchange facility yamabato
TEL/FAX and 0237-57-2822
Elementary school is repaired among old mountains by experience-based interchange facilities which can stay

We meet at the foot of Hayama
"Hospitality of grandpa grandma"

At village of the mountains where Yamanouchi, Murayama-shi district spreads out in the foot of Hayama,
Interval is heavy snowfall area where snow more than 3m is piled up every year in the winter season.

Mountain products such as wild plants and mushroom take this area that is full of nature abundantly,
Farm products which difference of heat and cold is big, and are delicious become production center of cool altitudes vegetables with richness.

It is mountain and interchange with people of "district in one of mountain" among river at the outskirts,
It is experience-based program to conflict with gentleness, warmth of person.
Recommended Course (3 days and 2 nights)
■
Acceptance period: From June to the beginning of October
■
Target school year: Elementary school upper grades ~ high school student
The first day

◎

Yamanouchi, Murayama-shi Nature Experience interchange facility yamabatode entering type


◎

Lunch (yamabato)


◎

Having a swim in a river


◎

Dinner (yamabato)


◎

Starlit sky observation


◎

Accommodation (yamabato)

The second day

◎

Breakfast (yamabato)


◎

Meeting type with farmhouse experience acceptance farmhouse (yamabato)


◎

We experience in each farmhouse (we cut into lunch, bathing, evening)


◎

Campfire (yamabato)


◎

Accommodation (yamabato)

The third day

◎

Breakfast (yamabato)


◎

Craft classroom


◎

Lunch (yamabato)


◎

Closing a school type


◎ Enter Tominami river; and is having a swim in a river with all one's might. Nature Experience which we cannot usually experience when we are hit against waterfall and we go down stream on tub and look for miller's thumb and a kind of trout.

◎ We can learn the animals and plants in nature while enjoying virgin forest, Tanada, side field of flowers, gathering chestnuts of beech by walk of hiking course of approximately 4 kilos.

◎ We experience specialty of Yamagata "dish simmered in potato party". Can you do it in oneself from country bumpkin to cooking made with kiln?

◎ We observe starlit sky in place without town light. Is it watched to the Milky Way?

◎ Farmhouse experience. We are divided into group and are helped each farming family. Experience-based contents including (and care, charcoal of the making of crop, handicraft pizza of farm products, rice cake making, cow) experiencing farming and life of mountain village turn into every farmhouse.

◎ Campfire (candle service) experience

◎ Craft classroom using material of nature


◎ We learn nature and environment
  (having a swim in a river, hiking, starlit sky observation)

◎ We learn contact and gentleness with person and person
  (farmhouse experience, campfire)

◎ We learn life and culture of farming and mountain village
  (farmhouse experience, Imoni society, craft classroom)

| which comes in contact with person for living Impression experience
Information Desk
Yamanouchi, Murayama-shi Nature Experience interchange facility yamabato
TEL: 0237-57-2822
E-mail: yamabato@spice.ocn.ne.jp
http://www.city.murayama.lg.jp