Site User Guide
"Yamagata prefecture sightseeing information portal / Trip to Yamagata" ( from now on referred to as "trip to Yamagata"), Is a public corporation promoting sightseeing products that has received the
designation of "Yamagata sightseeing information center" from the Yamagata prefecture.
This website offers sightseeing information for the prefecture of Yamagata.

1. Administration policy of the site
■
Usability
This website was made to facilitate the search of travel information by
offering things like lists of suggestions and topics on the main page
and allowing to search on the sightseeing information database.

■
Accessibility
This web site was made to ensure that many people can acquire important
travel information regardless of age, sex, disability or computer environment.

2. Changing the size of the characters
3. Searching on the website
In the search section in the upper left corner or right side of the main page,
you can search the website for information by category, area or keywords.
Please be aware that newly posted or updated pages may not be reflected in the search right away.
Also, be careful for some deleted pages may still appear in the search results.



4. RSS feed
The latest information on "Trip to Yamagata" about suggestions and topics are being published by RSS feed.
If you like, please use the RSS reader available by clicking on the link below.
The new and updated articles are being published on that page.
→
http://yamagatakanko.com/rss
5. Disclaimers
The information published in "Trip to Yamagata" is a 100% accurate but
the Yamagata prefecture sightseeing product association and the Yamagata prefecture
are not responsible for every actions or outcomes of the customers basing their actions this website's information.

Also, the Yamagata prefecture sightseeing product association and the Yamagata prefecture
are not responsible for any damage or loss resulting to the user from using this website.

"Trip to Yamagata" can change or delete any contents without prior notice.



6. System requirements
■
Browsing requirements
・OS: Windows XP and above, Mac 10.4 and above
・Browser: Internet Explorer 8.0 and above, Safari 5.x and above, Firefox 3.0 and above
※The above mentioned requirements are recommended.

■
SSL encrypted communication
Data can be sent safely from the inquiry form or other ways by transmitting
data encrypted by a protocol called SSL(Secure Sockets Layer).
※There is no need for any specific settings to use this protocol.
※But using older versions than the above recommended requirements could make it impossible to be used.

■
Javascript
This website uses JavaScript.
If JavaScript is disabled on your computer, some parts or contents of this website may malfunction.
If you wish to use this website, it is highly recommended to activate JavaScript.

■
Cookies
If you wish to use the login page of the Community site,
cookies should be activated on your browser do ensure the correct usage
of that page.

7. Link policy
A link to "Trip to Yamagata" can usually be used freely.
It doesn't matter too much so if you like you can alert us by email only after using the link.
However, if the usage of this link by a certain website is considered a disadvantage to our site,
please understand that it might be requested to be removed.
Also, because the contents of our website may change without prior notice,
Please set linked URL in Top Page (
http://yamagatakanko.com/
).
※Please use the following banner as the link to our website.


88px X 31px


234px X 60px
8. Protection of personal information
Based on the Yamagata Prefecture's personal information protection laws, the
adequate actions have been taken to protect the data while gathering or managing the said data.
■
Personal information
Any information such as addresses, names, phone numbers, email addresses or any other information that could possibly be used to identify an individual.
※However, information about corporate organization members that is included in corporate information is excluded.

■
Collection of personal information
The information that is collected through "Trip to Yamagata" from a person
is only used as was expected from that person.
Also, the purpose of the information collected is always made clear beforehand and all needed measures are taken to ensure the proper achievement of that purpose.

■
Usage of personal information - third party usage
Except for regulations based on things like laws and ordinances and the rules for protection
of personal information established by the Yamagata prefecture, The personal information that
was received through "Trip to Yamagata" will not be used for other purposes than expected or sent to any third party without the user's consent.

■
Personal information management
・The proper measures are taken to prevent leaks, misappropriations, alteration, etc. with strict management of the obtained personal information.
・As soon as there is no more use for certain personal information, it is properly and quickly deleted.

9. Handling of the copyright
The rights to every published information(characters, pictures, illustrations, etc...)
are all being protected by the Japanese Copyright Act. Therefore, copying or misusing any of this copyrighted
information is strictly forbidden.



10. Inquiry
Yamagata Tourist Information Center
1-1-1, Jonanmachi, Yamagata-shi Ka-jo Castle central 1F
Business Hours From 10:00 a.m. to 6:00 p.m. (year round)
TEL: 023-647-2333
FAX: 023-646-6333
Window:
Information Desk is this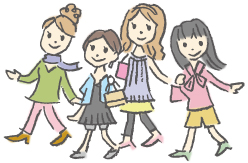 Sightseeing information search
Welcome to the Yamagata Prefecture