Photograph rental for sightseeing PR| Terms of Use
Rental method
You fill in matter necessary for rental vote (public corporation), and apply for Yamagata Tourist Association. You may also send the filled documents by fax or email attachment. You download rental vote from this page bottom and make prints, and please do.
In addition, please understand as we cannot accept shipment by designation on the date.
Lending standard
You publicize sightseeing of Yamagata Prefecture widely, and contribute to image enhancement.
We prohibit use against public order and morals or to violate law.
Rental condition
■It is less than two weeks during rental period. When you want to extend rental period, please inform of so by all means.
■The number of rental is to ten points each time.
■We limit use of photograph which we loaned out to once. I decline we reproduce without permission or to make sublet firmly.
■There are not distribution as material and sale act.
■Positive film, please do not let film plane damage.
■Please return photograph as state when you loaned out.
(you tear off seal, and please do not write in instructions with marker.)
■When you lose photograph material or you were damaged, you provide replacement, and please compensate.
■As we cannot loan the future when rental condition and rental period are not protected, please understand.
■When possible, send works at the time of return of photograph in addition.
■Copyright belongs to Yamagata Prefecture (sightseeing promotion section). We do not abandon copyright.
■As a general rule, I decline the second processing of photograph material. But trimming in range that does not spoil originality of photograph, image quality revision are not these limits.
■We consider to have had you agree to Terms of Use when photograph was used.
■We do not take responsibility for all in trouble by the use of photograph rental.
Rental vote downloading
→ Downloading (24KB) of rental vote by Excel data 
→ Downloading (92KB) of rental vote by PDF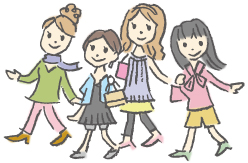 Welcome to the Yamagata Prefecture