Downloading sightseeing images
In the case the sightseeing images offered for download are of convenient size,
they can be used for public relations of the Yamagata prefecture purposes.
Before using, please read the bellow warning.

2. Warning about using the images
■

The copyrights belong to the Yamagata Prefecture.
 The images may be used, but that does not mean that the Yamagata prefecture abdicates its copyrights.

■

The pictures may be used as material for sightseeing publicity and sales promotion.
 In the case of publications, the pictures may also be edited.
 But using those pictures in a way that would go against public order and morals or harmful in anyway is strictly forbidden.

■

Selling the pictures as is or after minor editing
 is strictly forbidden.

■

The usage and the responsibility should be to the actual user.
 If any harm or drawbacks were to result from the usage of the pictures,
 the Yamagata Prefecture is not responsible in anyway.
3. About lending sightseeing images
■File size that rental of image data is hoped for that is bigger about photograph right here,
 You fill in the requirements to predetermined rental vote (public corporation), and apply for Yamagata Tourist Association.
 You may also send the filled documents by fax or email attachment.
 When you download, please submit rental vote.

■The renting documents to fill can be downloaded and printed from the link bellow
 Please receive in Yamagata Tourist Association directly (public corporation).
 (please read Terms of Use. We consider that it was agreed to Terms of Use when photograph was used.)
 Also, please understand that the date of shipments cannot be chosen.


Terms of Use and renting documents


Inquiry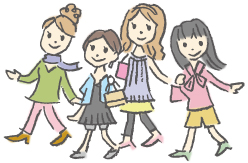 Sightseeing information search
Welcome to the Yamagata Prefecture