To cafe space "island" of Tobishima
飛島のカフェスペース『しまかへ』
Opening cafe for a limited time
"Island curry using baron potato "godoimo" of cuttlefish and special product fried in island," there are full of original menus only in Tobishima including vanilla ice cream using flying fish soup stock.
Do you not enjoy special summer to open cafe "stripe" with open feeling?


Business this year was finished on the end of September.
We look forward to your coming again in the next fiscal year.
Information
■

Name

To cafe space "island" of Tobishima

■

Phone number

0234-96-3800

■

Business Hours The liner Tobishima is Sun of 1 voyage
It is 00 00-21 00/18 ~ 14 at 10:00
The liner Tobishima is Sun of 2 voyages
It is 00 00-21 00/18 ~ 16 at 10:00


■

Closed ~ is open in autumn during period until the time on Sunday, April 29
(no fixed holiday)

■

Contact information

To cafe space island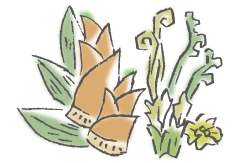 Welcome to the Yamagata Prefecture
Yamagata Weather Forecast