Incense of noodles There is octopus (one of noodles There is octopus)
めんのか たこい
All the noodles are self noodle making. Popular menu is using "cherry tree beauty pig" and ju side set.
It is founded in 1967.
Discerning soba uses "hitachi aki soba" of buckwheat flour, Shonai product that there is little bitterness, and sweetness resists for main and uses Yamagata product "dewakaori" by season.
We put soba soup that fragrance of soba becomes more attractive together.
Three kinds of soy sauce ramen is popular.
"Prawns soy sauce ramen" which used sweet shrimp, gasaebi of the Shonai beach to prawns oil with soy sauce anyone
Salted mild "white soy sauce ramen" using light white soy sauce of color
Black pig Gullah, "soy sauce ramen" of refreshing soup of Yamagata regional chicken gallause
It is taste that a lot of repeaters of tourist want to go for again let alone local one.
Information
■

Name

Incense takoi (person of noodles is thick) of noodles

■

Location 29-25, Midorimachi, Tsuruoka-shi


■

Phone number

0235-22-8141

■

FAX number

0235-22-8141

■

Business Hours From 11:00 to 15:00 (excluded on Monday on festival day until from 11:00 to 15:00)
From 17:00 to 20:00


■

Closed No fixed holiday


■

Access It is car five minutes from car eight minutes, Tsuruoka IC from JR Tsuruoka Station


■

Parking lot 10 lots available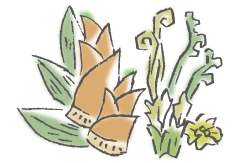 Welcome to the Yamagata Prefecture
Yamagata Weather Forecast