Noodle shop Tortoise Jiro
そばや かめじろう
Flavor, fragrance, eminent drinkability are exquisiteness
Please eat Zaru soba and Itasoba.

Soba is closing a bargain every morning.
Therefore it is chewy, and there is resistance to the teeth, too.
Filler wants to reduce as much as possible.
However, we are doing with 10:1 as there is eminent drinkability.
Therefore we understand the taste of side well.
Information
■

Name

Side Jiro Yagame

■

Location

Asahi-machi, Nishimurayama-gun larger section of a village harmony 2737-4

■

Phone number

0237-67-3333

■

FAX number

0237-67-3333

■

Business Hours

From 11:00 to 15:00

■

Closed

On Wednesdays

■

Access [from Yamagata, Sagae, Higashine, the Hebei area]
From the Yamagata area from Route 112 Route 458 (in front of Yamagata Prefecture baseball field)
You enter Route 287, and please go to the Yonezawa area (south surface) afterwards.
[from Yonezawa, Nagai, the Shirataka area]
Please go to Yamagata, Higashine, the Shinjyo area (north surface) at Route 287.

■

Contact information

Side Jiro Yagame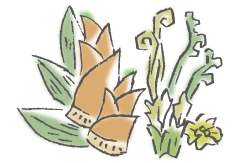 Welcome to the Yamagata Prefecture
Yamagata Weather Forecast