What mouth gets tired even if Sankurambo of Suzuki Farm is sweet and eats a lot and does not do is because way of thinking called EM still gave Thu only shading off using homemade EM yeast for some time for 20 years since general.

We never used chemical fertilizer and do not use compost either.
Therefore Sankurambo of Suzuki Farm has Sankurambo original sweetness and mouth gets tired even if we eat a lot and does not do.
Information
■

Name

Suzuki Farm

■

Location

5510, Sumomoyama, Yonezawa-shi

■

Phone number

0238-38-6266

■

Business Hours From the middle of June to July about the beginning (plan)
Opening hours: 9:00-17:00

■

Access

Is car than JR Yonezawa Station; 15 minutes

■

Parking lot Small size: 20 lots
Trailer bus: Three

■

Contact information

Suzuki Farm

■

Remarks ※By state of future weather and Sankurambo, opening of the park Sun or rate may be changed.
Please confirm the information with the orchard before going.

Link
[Last updated] May 22, 2018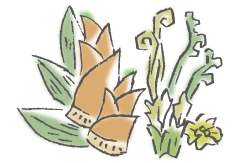 Welcome to the Yamagata Prefecture
Yamagata Weather Forecast