Sightseeing in Kahoku-cho Cherry Garden
かほくちょうかんこうさくらんぼえん
Welcome to village, Kahoku-cho of Sankurambo which is full of natural blessings!
At the time of reservation, we guide to the best Cherry Garden.

Information
■

Name

Sightseeing in Kahoku-cho Cherry Garden

■

Location

Yoshino, Kahoku-cho, Nishimurayama-gun

■

Phone number

0237-85-0789 (※ reservation required)

■

Business Hours

Opening of the park period: From the middle of June to July about the beginning

■

Access From Sakurambo-Higashine Station car 15 minutes
From Higashine I.C. ten minutes

■

Contact information

Accommodation of young bird

■

Remarks ※By state of future weather and Sankurambo, opening of the park Sun or rate may be changed.


■

Others

※Inquiry of reception desk, guidance on that day to "Roadside Station aimlessly PIA." Telephone: 080-8213-3306/ reception hours: From 9:00 a.m. to 3:00 p.m.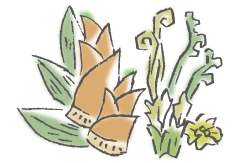 Welcome to the Yamagata Prefecture
Yamagata Weather Forecast