Nito Farm Tourist Cherry Village
にとうのうえん かんこうさくらんぼむら
We will help to make memories with your friend and family
Mainly on organic quality manure manure, we carry out low pesticide cultivation and we ripen fully most and harvest when it is delicious.
As we send fresh thing having just finished harvesting to all of you, it is excellent at the freshness
We can appreciate bittersweet Sankurambo.
There are "right lot suitable crops" and words, but climate condition of Murayama-shi is good to Sankurambo.
Information
■

Name

Nito Farm Tourist Cherry Village

■

Location

2027-1, Shirotori, Murayama-shi

■

Phone number

0237-56-3322

■

Business Hours

The mid-June and late June

■

Access

Is car than Murayama Station; 20 minutes

■

Parking lot

Available

■

Contact information

Nito Farm

■

Remarks ※As it is house with roof, don't worry in rainy Sun
※We can secure place if you can make a reservation on the telephone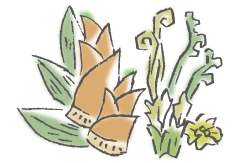 Welcome to the Yamagata Prefecture
Yamagata Weather Forecast