River Station Yana-cha-ya Mogami (tea house)
かわのえきやなちゃやもがみ
Among seasonal scenery of pattern
Would you you like to come to take rest?
Sweetfish, direct marketing of sweetfish sky ramen, firing length that sweetfish entered whole one of them sell local special product and Delicacy such as fresh, safe farm products, wild plants of of "incense in the four seasons" directly including delicious Mogami premature delivery Juwari soba in Yana-cha-ya Mogami (tea house).
We can always enjoy seasonal scenery from the shop.
Please drop in at cup of long journey.
Salty bean paste ramen which we fully used vegetables of Mogami for is quite popular!
Weel fishing is fishery devised based on habit of sweetfish which is below river towards laying eggs in one of the traditional sweetfish fishing, and it is said that it is old and sails up in Yayoi period.
Information
■

Name

River Station Yana-cha-ya Mogami (tea house)

■

Location

Shimo, Mogami-machi, Mogami-gun willow no original 1469-7

■

Phone number

0233-44-2577

■

FAX number

0233-44-2877

■

Business Hours 9:00-18:00
Restaurant from 10:30 to 17:00

■

Closed

New Year's Day

■

Parking lot

Five trailer buses, normal car 105

■

Contact information

River Station Yana-cha-ya Mogami (tea house)
Link
[Last updated] October 25, 2018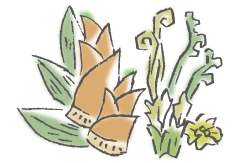 Welcome to the Yamagata Prefecture
Yamagata Weather Forecast