Accommodation of old folk house of 300 years old
In April, 2009, we remade old folk house more like old folk house. Country atmosphere is room with a wooden floor and room of big beam to drift, and please have soba.
All the soba of our store uses local buckwheat flour from Sodesaki.
When side and duck dishes of ground powder are correct very well, we have favorable reception from customer that there is many.
In addition, our store is third shop of Yamagata selection authorization "3 most dangerous spots in Mogami River (river rafting) side way".
Information
■

Name

kamo dishes

■

Location

Motoiida, Murayama-shi character Yuzawa 1477

■

Phone number

0237-55-5682

■

FAX number

0237-55-5689

■

Business Hours Meal from 11:00 to 14:00
Until banquet ~ 22:00 (reservation required)

■

Closed Every Wednesday (in the case of festival day the next day)
※Accommodation is year round
※Please confirm over telephone in one which may become chartered by status beforehand on Saturday and Sunday.

■

Contact information

Oh, cuttlefish is hall, too

■

Remarks [main production center]
Motoiida
Link
[Last updated] March 22, 2013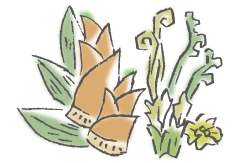 Welcome to the Yamagata Prefecture
Yamagata Weather Forecast