*kyukanrihei e sightseeing Farm
さくまりへえかんこうのうえん
Of taste Sankurambo, grape of blessings of nature season of Yamagata, Shonai pick off, and is served unlimitedly
Difference of heat and cold of the day is big, and summer temperature is high, and there is the good soil of drainage by climate suitable for fruit tree cultivation, and Tsuruoka-shi Kushibiki area boasts of prefecture one with the number of the fruit tree cultivation kinds.
Please appreciate Sankurambo which fully receives rich blessings of nature and love of production farmhouse, and grew up.
In garden, we can enjoy crop experience in kinds such as deep red sheath or Takasago, Sato Nishiki Cherry, deep red exceedingly high mountain, Napoleon (target kind changes by time).
Information
■

Name

*kyukanrihei e sightseeing Farm

■

Location

Nishiaraya, Tsuruoka-shi character Sugishita 63

■

Phone number

090-5182-5817

■

FAX number

0235-57-2313

■

Business Hours Cherries The mid-June and mid-July
Grapes The early August and late October
9:00-16:00

■

Access From Tsuruoka Station car 20 minutes
It is ten minutes by car from Yamagata Expressway Shonai ASAHI IC
From Tsuruoka-Nishi Interchange of Nihonkai Tohoku Expressway: 30 min
From Tsuruoka Station "Ochiai" line bus "Kawaramura" getting off, a 10-minute walk

■

Parking lot

Available

■

Contact information

Toshihiko Sakuma

■

Remarks ※There is even rainy weather
※Receptionist of direct sale, delivery to home is possible
※It requires reservation more than 20 people
※There is free rental of blocks which come in Imoni society (reservation required)
※Wheelchair possible flush lavatory Ltd.
※By the growth situation of future weather and crops, opening of the park Sun or rate may be changed. Please confirm the information with the orchard before going.

■

Others In Kushibiki sightseeing orchard agency, we do introduction, reservation, guidance of sightseeing orchard free. Including the first one please feel free to contact.
Reception hours: 9:00-17:00
TEL: 0235-57-3300
<Location> Nishiaraya, Tsuruoka-shi character Sugishita 106-3 (the Farmstand Agri)
Link
[Last updated] January 13, 2017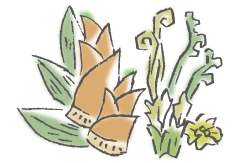 Welcome to the Yamagata Prefecture
Yamagata Weather Forecast