Sun of long Horse meat
ながいばにくのひ
August 29 is "Sun of long Horse meat" strategy!
Because there is unique culture to eat Horse meat dishes such as "basashi" which is uncommon in other areas "horse roasted pork fillets" routinely in Nagai-shi, in Nagai Chamber of Commerce and Industry, we establish August 29 in "Sun of long Horse meat" for the first time in the whole country in 2012. We add to "Horse meat ramen" which Horse meat roasted pork fillet appeared in and, in the case of festival and Events including "Horse meat croquette" "Horse meat sausage", appear to artefact which we can eat casually, and Horse meat food culture becomes more and more popular. For Horse meat, Nagai Chamber of Commerce and Industry official recognition character "bar Nic Nagai appears, too" and works on PR of Horse meat and Nagai in various Events in the city. Of original which treated "bar Nic Nagai" in restaurant which Horse meat in the city could eat overcharge, and install flag, and is distribution in map.
In addition, Events symbolizing Sun of Horse meat which we raised in citizen's volunteers on August 29 is held every year.
Information
■

Name

Sun of long Horse meat

■

Location

Open space in front of the Honcho, Nagai-shi Kuwajima Memorial

■

Phone number

0238-84-5394

■

FAX number

038-88-3778

■

Business Hours

※As for the Details, please see HP.

■

Contact information

Nagai Chamber of Commerce and Industry
Link
[Last updated] March 05, 2019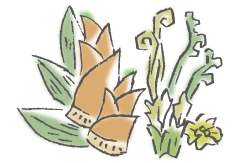 Welcome to the Yamagata Prefecture
Yamagata Weather Forecast