Yonezawa beef The tokihafunten "up"
よねざわぎゅう ときわぶんてん のぼる
In succession to taste of head office "tokiha" founded in 1894, you can enjoy Yonezawa beef casually more.
We have evaluation, "there is tokiha for Yonezawa" since its formation in 1894,
It is the branch store "up" of tokihaushinikuten which continues protecting taste not to change from generation to generation.
You seem to be able to enjoy best Yonezawa beef dishes casually more
We prepare few bill of fare - for the head office and are waiting for your coming.
Information
■

Name

The beisawaushitokihafunten "up"

■

Location

5-10-21, Kanaike, Yonezawa-shi, Yamagata

■

Phone number

0238-21-1129

■

FAX number

0238-21-1185

■

Business Hours ◎ It is 00/PM17:00 ~ 21:00 ~ PM15 at 11:29 a.m. on weekdays
◎ Saturdays, Sundays, and holidays from 11:29 a.m. to 21:00

■

Closed

Every Wednesday (we peep out on identification day)

■

Admission Lunch from 1000 yen to 2000 yen / night 3,000 yen (unit price per person)
◎Beef bowl 1,260 yen ~◎ Gyunabe 2,300 yen ~ <there is at lunchtime on weekdays>
Shabu-shabu 3,150 yen ~

■

Access Is car than Yonezawa Station; five minutes
From Iizaka IC 50 minutes

■

Parking lot

Ten in front of shop

■

Contact information

beisawaushitokihafuntento
Spot List
Access Map
[Last updated] February 10, 2017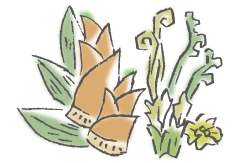 Welcome to the Yamagata Prefecture