About reporting by Facebook (Facebook)
Notice matter on using
■ About Details information about content that we posted, we hope that we have you confirm in our site.
■ We can comment for content that we posted.
■ In addition, please note that you do not reply to comment.
■ We would like opinion to our site and question from
inquiry window
.
■ As, about comment to correspond to the following contents, we may assume "non-indication" or "deletion,"
■ Thank you for your understanding.
・Contents against laws and ordinances and public order and morals
・Authorized individual and contents to slander group, and to slander
・Contents that online posting does not have relations
・Contents which other managers judged to be inappropriate
Others
Other than Facebook, we perform information dispatch by Twitter (Twitter).
Yamagata Prefecture hospitality section manager kitekerokun formula account kitekero_kun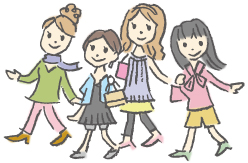 Sightseeing information search
Welcome to the Yamagata Prefecture