~ Dewa highway Japanese oak rooming house ~ ~ mbiri summer vacation of country de!
Special hospitality during period in summer vacation.

We offer hospitality with chipped ice and iced coffee, sale such as fresh vegetables having just finished being produced, pickle under Japanese oak.

In chilly cool old folk house, do you not really take a break?

Please drop in casually.


☆*kikan
   On Saturday, July 29, 2017, it is plan on Sunday on 20th on Saturday on 19th on Sunday for 13 days on Saturday for 12 days on Sunday for six days on Saturday, August 5 on Sunday for 30 days

☆*jikan
   From 10:00 a.m. to 3:00 p.m.

☆*josho
   Japanese oak rooming house Oguro-ya


☆*shusai
   Japanese oak rooming house baachanzukurabu


≪With Japanese oak rooming house≫
 We go over Kaneyama mountain pass from Miyagi seven hotel, and post town of Dewa highway leading to Kaminoyama is Japanese oak rooming house. We conveyed feature of old highway and were appointed in "history national highway" of the Ministry of Construction in 1995.
Information
■

Name

~ mbiri summer vacation of ~ Dewa highway Japanese oak rooming house ~ country de!

■

Schedule

It is Sunday for .20 days on Saturday for .19 days on Sunday for .13 days on Saturday for .12 days on Sunday for .6 days on Saturday, August 5 on Sunday for .30 days on Saturday, July 29, 2017

■

Date Saturday, July 29, 2017
~ Sunday, August 20, 2017

■

Time

From 10:00 a.m. to 3:00 p.m.

■

Location

Japanese oak rooming house Oguro-ya

■

Contact information

Sightseeing product association of Kaminoyama-shi

■

Phone number

023-672-0839

■

Access

It is approximately 15 minutes by car from JR Kaminoyama-Onsen Station

■

Parking lot

Available

■

Others ★I provide baachanzukurabudeha, lunch of "hospitality dish".
It is country dish using local ingredients. Please enjoy seasonal dish every season.

★It requires reservation than five people until five days ago
★Of 1620 yen per person rate lunch (tax-included)

―――――――――――――――――――

★jiichanzukurabuno guide shows around Japanese oak rooming house!
 Guide charges 2,000 yen (it requires reservation until five days before ※)
Access Map
Link
[Last updated] July 14, 2017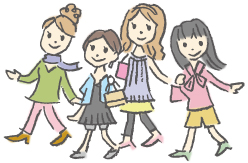 Sightseeing information search
Welcome to the Yamagata Prefecture