Summer village forest kuaoruto Charm of evening (you give, and be) walking
Summer walking tour to walk with guide in the afternoon
Sunshine filtering through foliage takes a deep breath in Mori which feeling is good for with all one's might. We will release heart and body from everyday stress. It is reward to oneself doing the best

Simple simple walking to utilize a time of the afternoon before check-in, and to enjoy!
"Zao Heights Bodaira" of 1,000 meters above sea level is comfortable coolly even in the summer. To Mori of Shimizu (shizu) where we pull Mori of Quercus crispula, and underflow water of Zao springs out, heart will charge body at power spot, too.
Information
■

Name

Summer village forest kuaoruto charm of evening (you give, and be) walking

■

Time From July to September
It is 15/ end 15:45 00/ start 14 meeting 14

■

Location

Zao, Kaminoyama-shi, Yamagata boudaira national forest 241 forest group

■

Contact information

Sightseeing product association of Kaminoyama-shi

■

Phone number

023-672-0839

■

FAX number

023-673-3622

■

Admission Guide rate adult is 2600 yen per person
(it is 2300 yen per person, and Kaminoyama Hot Spring guest discounts)
※Visitor stayed at, please pay participation fee at the time of payment.
※As for the child, less than primary schoolchild are free. More than primary schoolchild are the same amount with adult.

■

Access

Free of charge shuttle bus "green echo is available, too".

■

Remarks ・Meeting place: ZAO Tairagura
・Application: It requires reservation to Kaminoyama City Food Association the day before until the evening.
・By weather of the day, it may be called off just before that.
・About accident, injury participating in, please participate in noting that companion cannot take responsibility including sponsor at all.
・There are rental shoes (it includes 500 yen / tax), rental rainwear (it includes 500 yen / tax), too. If you like, please refer early.
Access Map
Link
[Last updated] March 21, 2017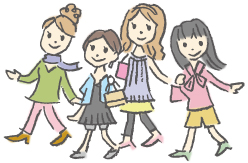 Sightseeing information search
Welcome to the Yamagata Prefecture