Odaruma-no-Sakura Festival 2018
おだるまのさくらまつり2018
As for "the Odaruma-no-Sakura Park in Darumaji district in southern Nakayama-machi," 750 years years old and various expressions that more than 30 cherry trees show by light up other than estimated edohigan "Odaruma-no-Sakura" (Yamagata Prefecture natural monument designation) at contrast, dusk with the mountains of remaining snow attract many people.
Open: April, 2018 flowering ~ Sunday, April 29
[event, Events]
● We light up Park
  We perform to the flowering situation for from 18:00 to 21:00
● Stand establishment (Nakayama-machi business and industry society woman part)
  From Friday, April 13 to Tuesday, April 17 from 9:00 to 15:30
● We dance Darumaji rice-transplanting dance and show
  Saturday, April 21 11:00 ~
● kosanryukyogodobatsukatanajutsuembuho*
  Sunday, April 22 11:00 ~, 13:00 ~
 * Plan may be changed by weather
○ Parking of trailer bus is possible, too
○ We install instruction signboard in Route 112 in Nakayama-machi and main points
○ There is Odaruma-no-Sakura Park guide map, too

※During period of stand establishment, time for Darumaji rice-transplanting dance is changed.
 We report the flowering situation of cherry tree in Twitter, Facebook of Nakayama-machi tourist association.
Information
■

Name

Odaruma-no-Sakura Festival 2018

■

Schedule

The every year mid-April and early May

■

Date Wednesday, April 18, 2018
~ Sunday, April 29, 2018

■

Location

Nakayama-machi, Higashimurayama-gun larger section of a village Nagasaki 120

■

Contact information

Nakayama-machi Tourist Association

■

Phone number

023-662-2114

■

FAX number

023-662-5176

■

Access Is car than JR Aterazawa Line Uzen-Nagasaki Station; ten minutes
Is car than Yamagata Expressway Sagae IC; 15 minutes

■

Parking lot

30 lots available

■

PDF file PDF download
Access Map
Link
[Last updated] April 10, 2018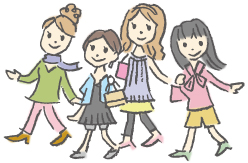 Sightseeing information search
Welcome to the Yamagata Prefecture
Yamagata Weather Forecast