[Aug] Oya wind god festival ※It was finished※
The previous night of 210 days,
Traditional village Festival to pray for prevention of natural disaster
Count from Risshun; and the 210th day. We quiet wind disasters such as typhoons, and Festival praying for good harvest is Kazamatsuri. It is the most lively by reason, Festival event of village and puts up dengaku lantern to Kadoguchi in each house when we began Oya Style Shinto festival held on August 31 in the age of an emperor year 250 years ago and does ceremonial sandpile on route that omikoshi goes along. Unusual festival car which we made every district of Oya parades around the district. Fireworks complete colorful Festival in night sky, too.
Information
■

Name

[Aug] Oya wind god festival ※It was finished※

■

Schedule

We stand in line and are started fireworks every year at 7:00 p.m. on August 31

■

Date Friday, August 31, 2018
~ Friday, August 31, 2018

■

Location Asahi-machi larger section of a village Oya


■

Contact information

Asahi-machi tourist association

■

Phone number

0237-67-2134

■

Remarks [Kakuta style Oya lion dance]
Dance that rich civilian of Oya Village, note out of Shirata took in last act lion from Sendai feudal clan Kakuta-mura.
French memorial service shows dance of good harvest prayer in god of the wind Festivals again in eirinji in the forwarding Bon Festival at the present that is origin of Kakuta style Oya lion dance.

Access Map
Link
[Last updated] October 21, 2018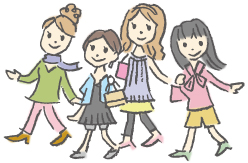 Sightseeing information search
Welcome to the Yamagata Prefecture
Yamagata Weather Forecast