[Jun] Air Festival ※It was finished※
Thank you for your many visits.
It is held to June 5, World Environment Day (in Asahi-machi "Sun of air") every year.
Once a year! It is opened Kuki Shrine basement main hall to the public.
"Dance of medium" that local primary schoolchild dances with medium attire dedication.
Sale of special product of town such as seasonal wild plants is varied.
As Events varies according to the dates, I would like confirmation beforehand.
Flyer is this in 2018
-*-*-*-*-*-*-*-*-*-*-*-*-*-*-*-*-*-*-*-*-*-
■Events contents: Saturday, June 2, 2018
9:00 ~ 
 Staple grains fertile Rogation Days
From 10:00 to 11:30
 Environmental seminar
From 10:00 to 15:00
 We open Kuki Shrine to the public
 Air house & interesting bicycle play
 Kuki Shrine-related goods sale
 Product sale in the town block
 Article, panel display about environment
 Chain saw art demonstration
From 13:00 to 15:00 
 Dance of medium
-*-*-*-*-*-*-*-*-*-*-*-*-*-*-*-*-*-*-*-*-*-
■Events contents: Sunday, June 3, 2018
From 10:00 to 15:00
 We open Kuki Shrine to the public
 Air house & interesting bicycle play
 Kuki Shrine-related goods sale
 Product sale in the town block
 Article, panel display about environment
 Chain saw art demonstration
 Nature and play bo Thu up tree Inge
      ※In the case of rainout, there is
 Tea party
From 10:30 to 13:00
 Dance of medium ※In the case of rainout, there is
From 11:00 to 12:00
 Floating island gagaku ※In the case of rainout, there is
From 10:00 to 11:30 (reception desk 9:30)
 Outlook on Asahi nature fishing meet
-*-*-*-*-*-*-*-*-*-*-*-*-*-*-*-*-*-*-*-*-*-
■Events contents: June 5, 2018 (Sun of Tue / Asahi-machi air)
We open Kuki Shrine to the public for from 10:00 to 15:00
-*-*-*-*-*-*-*-*-*-*-*-*-*-*-*-*-*-*-*-*-*-
Information
■

Name

[Jun] Air Festival ※It was finished※

■

Schedule June 5 and nearest Saturday and Sunday
2018 is Sunday for Saturday, June 2, three days
         5th Tuesday

■

Location Asahi-machi larger section of a village Shirakura Kuki Shrine


■

Contact information

The air Festival executive committee secretariat (town general industrial section)

■

Phone number

0237-67-2111

■

Access From Sagae I.C. 50 minutes
From Aterazawa Station is taxi 30 minutes more bus 30 minutes (Miyajuku)


■

Parking lot

Available (free)

■

PDF file PDF download
Access Map
Link
[Last updated] August 28, 2018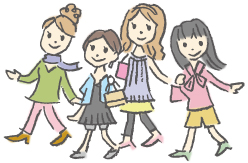 Sightseeing information search
Welcome to the Yamagata Prefecture
Yamagata Weather Forecast