Isazawa Nembutsu Odori Dance
いさざわねんぶつおどり
It is informed that Isazawa Nembutsu Odori Dance was dedicated at the time of completion of Gyokurin-ji Temple in Nagai-shi Isazawa in the Muromachi era and is performed every year from 3:00 p.m. on Sunday in the Apr third.
It is dance that hits way of drum, flute, fireman's standard, event, sumo, feather, guy, pillow, and is comprised of flower shade, four bamboo, moral scruples Bo, aspect pickpocket. Local man is in charge of all positions and dances to flute and drumbeat! It is very unique and is dance worth seeing.
We are appointed in immaterial folk cultural assets of prefecture.

Information
■

Name

Isazawa Nembutsu Odori Dance

■

Schedule

From 3:00 p.m. on every year Apr third Sunday

■

Location

2027, Kamiisazawa, Nagai-shi (Isazawa elementary school school grounds)

■

Contact information

Isazawa district public hall

■

Phone number

0238-88-2444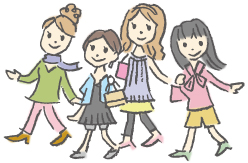 Sightseeing information search
Welcome to the Yamagata Prefecture
Yamagata Weather Forecast