Hiss trick car meeting in Funagata
ひすとりっくかーみーてぃんぐ いん ふながた
Good old domestic car until 1989 and foreign cars full of charm for all age types gather in riverbed sweetfish park of clear stream Oguni-gawa River.

We can hit eating a food with great relish to famous Matsubara sweetfish and wild plants, fruit while seeing hiss trick car which decorated various times as there is branch handling delicious agriculture and forestry fishery products and special product, local cuisine from Funagata-machi in venue.

In addition, popularity votes such as car which I wanted for cars in venue or good old car, rock, paper, scissors meet for children, band performance on truck stage heap up venue.

As sightseeing information of Funagata-machi is various Events, please arrive.
Information
■

Name

Hiss trick car meeting in Funagata

■

Schedule

From 10:00 to 15:30

■

Date Sunday, June 10, 2018
~ Sunday, June 10, 2018

■

Location

Funagata, Funagata-machi character Oyamada 2679 Funagata-machi agriculture and forestry fishery experience training hall

■

Contact information

The hiss trick car meeting in Funagata executive committee secretariat

■

Phone number

0233-32-3450

■

FAX number

0233-32-0664

■

URL http://funagata.info

■

Admission

No charge for admission
Access Map
Link
[Last updated] May 15, 2018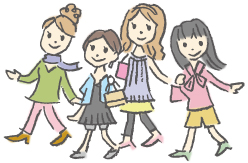 Sightseeing information search
Welcome to the Yamagata Prefecture
Yamagata Weather Forecast