Hijiori Hot Springs Sansai (edible wild plant) Festival
ひじおりおんせんさんさいのしょくまつり
Treasure house of wild plants Hijiori! Please taste wild plants of soft Hijiori thickly!
Hijiori that snow is deep, and is deep in the mountain is treasure house of wild plants. Wild plants dishes of each inn pride form a line abundantly during period. As for the wild plants of Hijiori, both person taste and cover taste are different in taste. Please thoroughly enjoy delicious wild plants dishes of Hijiori Onsen.

We carry out free service of wild plants food in morning market venue on Sunday of Naka during Events period.

Information
■

Name

Hijiori Hot Springs Sansai (edible wild plant) Festival

■

Schedule

The mid-May and mid-June

■

Location

Minamiyama, Okura-mura Hijiori

■

Contact information

Hijiori Onsen tourist information center

■

Phone number

0233-76-2211

■

FAX number

0233-34-6107

■

URL http://hijiori.jp/
Access Map
Link
[Last updated] May 02, 2016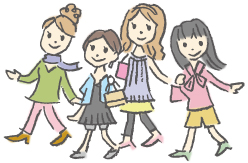 Sightseeing information search
Welcome to the Yamagata Prefecture
Yamagata Weather Forecast