Muddy valley in Akamatsu
どろんこばれーいんあかまつ
Become black; and receiving, toss, atakku!
Popular Events which is opened up in Aug every year in Akamatsu, Okura-mura district.
To special coat which set Wed in idle farm of the Akamatsu lifelong learning center side, we perform soft volleyball by formation (including two filling a vacancy) to six 1 team. Majority participates from the whole country and develops hot fight while becoming black mud. Chase ball desperately too much, and make dive in mud from face, and tori raretekoronshimattarito, people seeing are Events of roar of laughter with foot in mud very much.

※We carry out free valley in executing the event on a light rainy day, the wild sky.
Information
■

Name

Muddy valley in Akamatsu

■

Schedule Every year from the beginning of August to the middle


■

Location

Akamatsu, Okura-mura

■

Contact information

The oh! Kura SPORT secretariat

■

Phone number

0233-75-2212

■

Remarks The application deadline: Until Thursday, July 23 19:00 time.
(to the first 20 teams)
Access Map
Link
[Last updated] August 02, 2016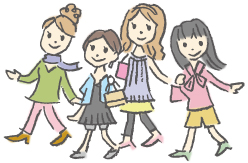 Sightseeing information search
Welcome to the Yamagata Prefecture
Yamagata Weather Forecast