Sakata Port Festival, Sakata fireworks show
さかたみなとまつり・さかたはなびしょー
Dynamic fireworks show to hold in very large Mogami River riverbed

It is dynamic fireworks show that used very large site of the Mogami River river mouth to the maximum. It is highlight full loading including aerial Niagara passing to water star mine and aerial star mine, 2km of the best part.
Sakata fireworks show is music and one featuring collaboration of the fireworks.
We can enjoy fireworks washed ashore to sound with large speaker.
In the origin of these fireworks, what Sakata Port launched in commemoration of what was appointed in second kind important harbor in 1929 does by opening.
We come to launch at current place from 2003, and many visitors come from the prefecture outside because it is near from Sakata IC.
Information
■

Name

Sakata Port Festival, Sakata fireworks show

■

Schedule Saturday every year first in August


■

Time From 19:30 to 21:00


■

Location Ryoucho, Sakata-shi


■

Contact information

Sakata Tourism and Product Association

■

Phone number

0234-24-2233

■

Admission There is grandstand (pay) of seat and chair


■

Access It is approximately ten minutes by going straight shuttle bus temporary from JR Sakata Station
It is approximately ten minutes by car from Nihon-kai Tohoku Expressway Sakata IC


■

Parking lot 1,500


■

Remarks

Saturday every year first in August

■

Others Around venue has traffic regulation.
There is service of shuttle bus from Sakata Station, too.
For further information, please check our web site.
Access Map
Link
[Last updated] December 26, 2018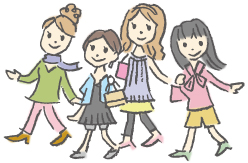 Sightseeing information search
Welcome to the Yamagata Prefecture
Yamagata Weather Forecast