Tozo Sato Festivals
さとうとうぞうさい
We praise benefactor whom we fly and saved from sand of dune place in Yuza-machi
*fujifujihidarieimon (father of Tozou) parent and child started work of (1746) planting in 1746 to save people who flew, and suffered from harm of sand from dune place.
We planted various kinds of kinds and saplings including willow nemuno Thu, wisteria black pine azalea Japanese pepper.
However, work is full of difficulties, and fujihidarieimon falls down in the middle of planting in 1752 (Horeki 2).
Tozou of son devoted more passion to planting in order to clear itself from regrets of father, and, as a result, green revived little by little in the seaside of dune, and we flew, and, with growth of black pine, sand was relieved, and peaceful, rich life was regained.
It is festival to praise great achievement of Tozou parent and child.

Information
■

Name

Tozo Sato Festivals

■

Schedule Every year November 10


■

Location Yuza municipality Fujisaki Elementary School


■

Contact information

Person in charge of Yuza-machi Planning Division town planning support

■

Phone number

0234-72-4524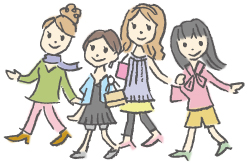 Sightseeing information search
Welcome to the Yamagata Prefecture
Yamagata Weather Forecast