Masayasu Sato Festivals
さとうせいようさい
We praise achievement of assistant Masayasu Sato of the first railroad

Assistant Masayasu Sato of the first railroad is from Yuza-machi measure river.
We learned study, sculpture besides agriculture.
It made 33 years old, and it appeared in Edo for study more, and it learned Chinese classics, sculpture, but, in disturbance by the late Tokugawa period, it was idle, and it learned gunnery in shojuku of Kaishu Katsu to work hard at study without being allowed.
We were collected from the Meiji government and performed the first railroad laying afterwards in Japan between Shimbashi Yokohama.
Bronze statue is built at Fukura Station near measure river of cloth.
We praise this achievement, and Shinto ritual is carried out in front of bronze statue on October 14 of Sun of railroad.

Information
■

Name

Masayasu Sato Festivals

■

Schedule October 14


■

Location Kamikawara, Fukura, Yuza-machi, Akumi-gun


■

Contact information

Person in charge of Yuza-machi Planning Division town planning support

■

Phone number

0234-72-4524

■

Access JR Fukura Station
From Sakata Minato Interchange of Nihonkai Tohoku Expressway: 25 min by car

■

Parking lot

50 lots available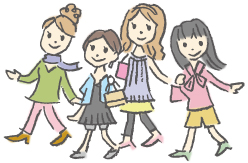 Sightseeing information search
Welcome to the Yamagata Prefecture
Yamagata Weather Forecast