Mt. Chokai-san SEA TO SUMMIT
ちょうかいざん しー とぅー さみっと
From 0m above sea level to the mountaintop, we enjoy every very much natural circle by physical strength game

SEA TO SUMMIT is Events enjoying the mountaintop at the full blast from the sea.
We aim at Mt. Chokai-san top with kayak, bicycle, the third kind of hike (mountain climbing) from the Sea of Japan while getting close to magnificent nature of the Chokai foot of a mountain from the Sea of Japan to Mt. Chokai-san top.
It may be said that it is Events which is made because Mt. Chokai-san stands up at a stretch from the sea.
It is performed other than Mt. Chokai-san in Oyama (Tottori), Daisetsuzan (Hokkaido), Okugawauchi (Osaka).
Participation by team is possible unless we participate alone.
Information
■

Name

Mt. Chokai-san SEA TO SUMMIT

■

Date Saturday, August 25, 2018
~ Sunday, August 26, 2018

■

Location

Mt. Chokai-san quasi-national park

■

Contact information

SEA TO SUMMIT communication meeting

■

Phone number

06-6531-5524

■

FAX number

06-6531-5536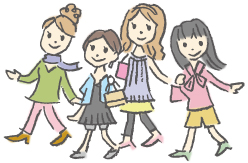 Sightseeing information search
Welcome to the Yamagata Prefecture
Yamagata Weather Forecast