Sixteen Disciples of Buddha Festival
じゅうろくらかんまつり
Does person who saw marine safe Rogation Days in front of Juroku Rakan Rock have benefit?

Marine safe prayer ceremony is held in front of Juroku Rakan Rock.
In kankaiwanao which was the sea temple belonging to the Zen sect 21st chief priest of Fukura, Yuza-machi, Buddhism became popular in 1864 (Genji 1), and many people were happy, and hatsugan did that we made Sixteen Disciples of Buddha Buddha to pray for what we avoided from disaster.
As well as hometown, we went about asking for alms to the Sakata area and asked to mason whenever donations gathered two from one car and we hung time for approximately five years until 1868 (Meiji 1) and completed 22 image of Buddha inscribed on the polished cliff magaibutsuo.
Many fishermen might lose life for angry waves of the Sea of Japan and came to be prayed memorial service of apparitions of a living person and marine security.
There are such a Sixteen Disciples of Buddha here on the Sea of Japan side only.
Information
■

Name

Sixteen Disciples of Buddha Festival

■

Date Saturday, July 28, 2018
~ Saturday, July 28, 2018

■

Contact information

Yuza-machi Government Office Planning Division

■

Phone number

0234-72-5886

■

Access It is five minutes by car from JR Fukura Station
From Sakata Minato Interchange of Nihonkai Tohoku Expressway: 25 min by car

■

Remarks ◆Light up
Open: Friday, July 15, 2016 ~ Wednesday, August 17 
※Plan
<Time> From 18:00 to 21:00
<Contents> We light up Dewa Futami, Sixteen Disciples of Buddha.

Access Map
Link
[Last updated] June 15, 2018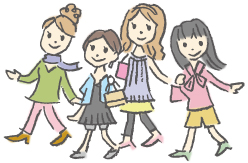 Sightseeing information search
Welcome to the Yamagata Prefecture
Yamagata Weather Forecast