Mt. Chokai-san alpine plant observation mountaineering
ちょうかいざんこうざんしょくぶつかんさつさんこう
Mountain climbing tour that guide shows around Mt. Chokai-san safely happily

Mt. Chokai-san links the name in 100 famous mountains in Japan, Mt. 100 people of flower and is mountain which many mountaineers visit from the whole country.
Particularly, 200 kinds of alpine plants are said to be treasure house of alpine plant that the above is confirmed.
Most of these alpine plants make bloom and become field of flowers in mountain in summer season of Mt. Chokai-san.
We perform guide mountain climbing tour with under the pretense of "Mt. Chokai-san alpine plant observation mountaineering" to have you get close to such a Mt. Chokai-san.


Information
■

Name

Mt. Chokai-san alpine plant observation mountaineering

■

Schedule Saturday, July 2, 2016
Large Hiraguchi ~ Hokotate mouth, Seventh stage Mihama Courses
Saturday, July 16, 2016
Hot water no stand mouth ~ Hokotate Exit, Mountaintop mountain traversing Courses
August 11, 2016 (Sun of Thu, mountain)
~ hot water no stand mouth via vast Hiraguchi ~ Kojiro swamp, Seventh stage Mihama Courses

■

Contact information

Yuza Chokai Tourism Association

■

Phone number

0234-72-5666

■

FAX number

0234-72-3999

■

Admission Saturday, July 2, 2016
Large Hiraguchi ~ Hokotate mouth, Seventh stage Mihama Courses 3,500 yen
Saturday, July 16, 2016
Hot water no stand mouth ~ Hokotate Exit, Mountaintop mountain traversing Courses 4,000 yen
August 11, 2016 (Sun of Thu, mountain)
~ hot water no stand mouth via vast Hiraguchi ~ Kojiro swamp, Seventh stage Mihama Courses 3,500 yen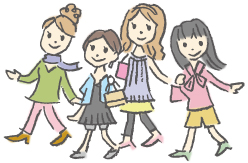 Sightseeing information search
Welcome to the Yamagata Prefecture
Yamagata Weather Forecast