Ancient morality of Dewa Rokujurigoe Kaido Street Trekking
でわのこどう ろくじゅうりごえかいどうとれっきんぐ
History way of 1200 colored by the fresh green, colored leaves of camellia and beech

We are informed "Rokujurigoe Kaido Street" linking Nairiku to Shonai district when opened for 1,200 years.
It was steep switchback which reached Yamagata through Shizu, Hondoji, Sagae across dai*toge via Matsune, Juo Toge Pass, greater omentum, Sainokami Pass, Tamugimata from Tsuruoka. It is said that it was full of people coming from Tohoku, each place of Kanto towards Mount Yudono very much in Muromachi, the Edo era when mountain worship was prosperous.
We hold Rokujurigoe Kaido Street Trekking from May through November every year.
The fresh green, colored leaves of the neighboring mountains including vicinity of way and Mt. Gassan, Mount Yudono are right superb views. In addition, we prepare for way guidance volunteer as it is history way.

Information
■

Name

Ancient morality Rokujurigoe Kaido Street Trekking of Dewa

■

Schedule

The mid-May and early November

■

Contact information

ASAHI irregularity Tourism Association

■

Phone number

0235-53-3411

■

FAX number

0235-53-2400

■

Admission It is different in each Events

Access Map
Link
[Last updated] April 05, 2014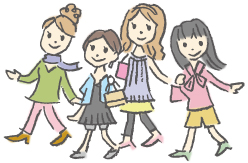 Sightseeing information search
Welcome to the Yamagata Prefecture
Yamagata Weather Forecast