Hina decoration of Poppo-no-Yu
ぽっぽのゆのひなかざり
Please see pretty hina doll made of Japanese paper
In spring good quality and one-day spa facility "Poppo-no-Yu boasting view," we get cooperation of disciple group of Mr. Sakurai making Japanese paper dolls of shellfish and display every year.
Umbrella fortune is added to family, too, and activeness rises, too.
Please relax to the full while taking a break.

Information
■

Name

Hina decoration of Poppo-no-Yu

■

Date Sunday, February 25, 2018
~ Saturday, March 24, 2018

■

Time From 6:00 to 22:00


■

Location

Naganuma, Tsuruoka-shi character Miyamae 266-1

■

Contact information

Naganuma Hot Springs Poppo-no-Yu

■

Phone number

0235-64-4126

■

Admission Admission free
Bathing charges adult: 430 yen, child: 210 yen


■

Access It is 15 minutes by car from JR Fujishima Station
It is ten minutes by car from Nihon-kai Tohoku Expressway Shonai Airport IC


■

Parking lot 100 lots available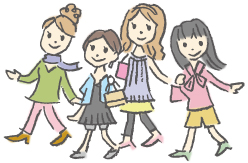 Sightseeing information search
Welcome to the Yamagata Prefecture