Atsumi Onsen Outdoor Noh Ability of the murmuring
あつみおんせん やがいのうがく せせらぎののう
At autumn night, let's enjoy ability and hot spring!
[the date: on Saturday, September 9, 2017]

We establish special stage in "morning market open space" in Atsumi hot-spring resort, and country finger Sadashige pivot immaterial folk cultural assets "Kurokawa Noh" and Yamagata Prefecture designation formlessness folk cultural assets "Yamato Noh" are staged.
Please enjoy autumn sound and the stage of mysterious profundity, collaboration of traditional arts.

◇Showtime: 19:00 ~ Yamato Noh
               "zasoroi*ko" "dance of love" "turn ability, Kasuga dragon King"
         20:00 ~ Kurokawa Noh
               "Legendary tribe of cave dwellers inhabiting ancient Japan"

◆Paid seat 1,000 yen (belonging to one drink) first arrival 100 people 
 (today's ticket does not have only advance reservations)
 We would like request of ticket at the following, reference.
 In addition, there is free seat, too.

◆Request of seat paid inquiry
 ・Making of Atsumi Onsen charm promotion committee (the Atsumi hot spring Residents' Association)
  Telephone 0235-43-2024 (weekdays from 8:30 to 17:00) or,
 ・Atsumi Tourism Association
  Telephone 0235-43-3547 (for from 8:30 to 17:00, we are closed on Thursday, Sunday)

◇In the meeting place, attraction or traditional arts are practiced, too.
 15:00 ~ Atsumi nursery school hand drum corps, tsuruokachuokokotentamatako
 17:00 ~ Iragawa noh dance, Kumano Shrine lion dance, Sato good person songs and ballads show

◎Hot spring Shrine autumn festival
 Autumn festival of hot spring Shrine is held in Atsumi Hot Springs Morning Market open space from 2:00 on the afternoon of Friday, September 8 of the day before.
 Lion dance, shrine maiden's dance to be handed down to Kumano Shrine for a long time are danced.

◎Let's enjoy ability and hot spring!
 In each inn of Atsumi Onsen, we prepare for special plan with paid seat ticket as "ability of the murmuring" special plan.
 Specifically, please see handbill.


We hold in Atsumi hot spring forestry center in rainy day.
Information
■

Name

Ability of the Atsumi Onsen outdoors Noh murmuring

■

Schedule


■

Date Saturday, September 9, 2017
~ Saturday, September 9, 2017

■

Location Venue: The Atsumi Onsen "morning market open space" special stage
Reference Address: Yuatsumi, Tsuruoka-shi character Yuno village 88-7

■

Contact information

Making of Atsumi Onsen charm promotion committee

■

Phone number

0235-43-2024

■

Admission 100 paid seat 1,000 yen (belonging to one drink) first arrival
※There is free seat, too.

Specifically, promotion committee (telephone 0235-43-2024) made with Atsumi Onsen charm
Or please refer to Atsumi Tourism Association (telephone 0235-43-3547).

■

Access It is approximately five minutes by car from Nihon-kai Tohoku Expressway Atsumi Onsen IC
It is approximately one hour by car from Nihon-kai Tohoku Expressway Asahi mahoroba IC
It is approximately seven minutes by bus from JR Atsumi-Onsen Station


■

Parking lot Available
Please follow batsman.

■

PDF file PDF download
Access Map
Link
[Last updated] August 01, 2017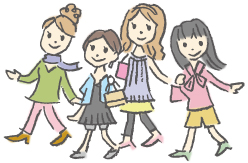 Sightseeing information search
Welcome to the Yamagata Prefecture