Atsumi Onsen sweetfish fishing special discount information
あつみおんせんあゆつりまるとくじようほう
Advantageous plan that accommodation of northeastern excellent hot water Atsumi Onsen set

[from Saturday, July 1, 2017 to Thursday, August 31]


Accommodation of identification of sweetfish fishing swimming fish and Atsumi hot-spring hotel which are usable in Atsumi-gawa River flowing through Atsumi hot-spring resort, Shonai Oguni-gawa River, Nezugaseki river is plan of set favorable reception.

Identification of play fishing of identification of angling by decoy play fishing 1-day ticket normal 1,830 yen → It is 1,200 yen and discount!

We sell more advantageous overnight 2-day ticket for 2,000 yen.

In addition, we can stay with special price in Atsumi hot-spring hotel association participation inn.
(but, in day before holiday, in the case of the use of tray period, it may take an extra charge)
※Apply for Atsumi Tourism Association within two days before accommodation date.
Information
■

Name

Atsumi Onsen sweetfish fishing special discount information

■

Schedule

From July 1 to August 31

■

Date Saturday, July 1, 2017
~ Thursday, August 31, 2017

■

Contact information

Atsumi Tourism Association (Thursday, Sunday closing)

■

Phone number

0235-43-3547

■

Access [to Atsumi Onsen]
It is approximately seven minutes by bus on foot from JR Atsumi-Onsen Station for approximately 30 minutes
It is approximately five minutes by car from Nihon-kai Tohoku Expressway Atsumi Onsen IC
It is approximately 60 minutes by car from Nihon-kai Tohoku Expressway Asahi mahoroba IC

■

Parking lot Atsumi hot-spring hotel association parking lot the second floor (ten)
Atsumi hot spring forestry center parking lot (50)
(all free)


■

PDF file PDF download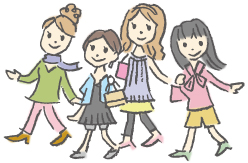 Sightseeing information search
Welcome to the Yamagata Prefecture