Atsumi Mayasan, Onsen young sake Festival
あつみおんせんまやさんしんしゅまつり
Rice, Wed, person
  We can taste only here
    Limited liquor of local production for local consumption
[we hold on H29 .3.4 Saturday in 2016]

It is Events which young sake of local limited liquor "Mt. Maya-san" and delicious thing of Atsumi can taste together.

Seishu "Mt. Maya-san" is liquor which higashikitamei*kabushikikaisha (Sakata-shi) finished with sake yeast structure using "Haenuki" cultivated in Wed of Atsumi area Koesawa district "Goshimizu" where spring of the Maya foot of a mountain flows into (claims, and does not see). It features refreshing hot.

Please thoroughly enjoy young sake of limited liquor "Mt. Maya-san" which usually circulates only in Atsumi area.

 Saturday, March 4, 2017
 
◇<Time> From 15:00 to 18:00
◇<Location> Atsumi Hot Springs Morning Market open space
◇Advance ticket: 1,000 yen (today's ticket 1,200 yen)
  "Mt. Maya-san all-you-can-drink + lottery ticket"
 You can enjoy fresh home brew and fuzz liquor, this brewing (warming sake), Mt. Maya-san-based original cocktail.

 Advance ticket is available for telephone reservation.
 Have a seat to Atsumi Tourism Association (telephone 0235-43-3547).   
    
◇Events contents
・Delicious thing sale of Atsumi area 
・Sato good person songs and ballads show
・Fun lottery
 [grand prize] Atsumi Onsen pair accommodation coupon
 [gold medal] Young sake "Mt. Maya-san" present

◇There is each inn in advantageous "Mt. Maya-san young sake Festival special accommodation plan"

◇Young sake Festival spin-off plan
 Visit tour made with Tohoku signature chewed rice sake: On Sunday, March 5, it is 4200 yen per person
 Lunch ⇒ Soma tower, Sakata maiko dance appreciation ⇒ Atsumi Onsen wear manufacturer of starting ⇒ "Mt. Maya-san" in visit ⇒ Sakata Seafood Market in Atsumi Hot Springs Morning Market open space at 9:00 (main plan)

☆Free shuttle bus service: We operate free shuttle bus in conformity to JR local train departing from and arriving at Atsumi-Onsen Station to meeting place from Atsumi-Onsen Station.

☆"We wait of hot water, and visiting dolls" is held in hot-spring resort until from March 1 to April 3. Please see in total. 
Information
■

Name

Atsumi Mayasan, Onsen young sake Festival

■

Date Saturday, March 4, 2017
~ Saturday, March 4, 2017

■

Location Yuatsumi, Tsuruoka-shi


■

Contact information

Atsumi Tourism Association

■

Phone number

0235-43-3547

■

FAX number

0235-43-3417

■

Admission (H28 age rate)
There is lottery ticket; and advance ticket 1,000 yen. Today's ticket 1,200 yen

■

Access It is approximately 30 minutes on foot, bus approximately seven minutes from JR Atsumi-Onsen Station
It is approximately five minutes by car from Nihon-kai Tohoku Expressway Atsumi Onsen IC
It is approximately one hour by car from Nihon-kai Tohoku Expressway Asahi mahoroba IC

■

Parking lot Atsumi hot spring parking lot the second floor (ten)
Forestry center parking lot (50)
(all free)


■

PDF file PDF download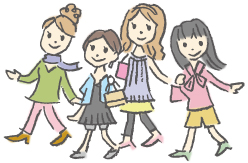 Sightseeing information search
Welcome to the Yamagata Prefecture