Lights Festivals (Mogami-machi)
とうとうさい
Light of candle which light complies with together

Candle more than 1,000 which is turned on of very large snowy field campus.
Light which wavers in winter clear air easily.

Snow is deep in winter of Mogami-machi and is severe. But….

Because "snow falls, we may do it"
"There is scenery to be able to make because there is snow"

Do you not do such a winter time at happy time?
Information
■

Name

Lights Festivals (Mogami-machi)

■

Date Sunday, March 5, 2017
~ Sunday, March 5, 2017

■

Location

Mt. Atago (in front of Mogami junior high school ground)

■

Contact information

Lights Festivals executive committee

■

Phone number

0233-43-2233

■

FAX number

0233-43-2319
Access Map
Link
[Last updated] March 01, 2017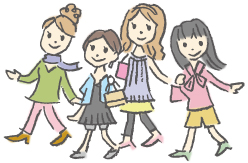 Sightseeing information search
Welcome to the Yamagata Prefecture