"Mountain we speak hina doll exhibition" and "machinaka "young bird" museum"
やまのべひなにんぎょうてんとまちなかひなみゅーじあむ
Remind me of trace of Kyoto culture to fascinating clothes
~ Mogami River water transportation and safflower story ~
We display precious hina doll which has been carried by Mogami River water transportation and are released.
We display while being concerned with one one decoration and small tool of the times when hina doll was prepared into young bird as "hina doll exhibition" in the times of Meiji from Kanei in Yamanobe Town Furusato Museum.
In addition, in machinaka "young bird museum," we display unique creation hina doll which there is not under the theme of "various hina doll which Yamanobe makes" only here in neighboring store stores around oldness and interchange center "agarasshai".
In addition, we wear hina clothes which we made with knit during display period and can take a ceremonial photograph and carry out various-limited Events such as workshop or concert.



Information
■

Name

"Mountain we speak hina doll exhibition" and "machinaka "young bird" museum"

■

Date Saturday, February 16, 2019
~ Sunday, March 24, 2019

■

Time

10:00~16:00

■

Location

Yamanobe-machi

■

Contact information

Yamanobe young bird decoration executive committee / Yamanobe Town Furusato Museum

■

Phone number

023-664-5033

■

FAX number

023-664-5377

■

Admission

Oldness and museum 200 yen for adults, high school university student 100 yen, primary and secondary student 50 yen

■

Access It is a 5-minute walk from JR Aterazawa Line Uzen-Yamabe Station
It is seven minutes by car from Tohoku Chuo Expressway Yamagata center IC

■

Parking lot

Available

■

Remarks << hina doll exhibition >>

Display period from Saturday, February 16, 2019 to Sunday, March 24
Place Yamanobe Town Furusato Museum (closed on Monday)
Time from 10:00 a.m. to 4:00 p.m.
Rate 200 yen for adults, high school, university student 100 yen, primary and secondary student 50 yen
※During period, there are various Events plans.


<< machinaka "young bird" museum >>

Display period from Saturday, March 2, 2019 to Sunday, March 24
Support store of place Honcho, station square mall
It is inner for each store business hours at time
Rate for free


■

PDF file PDF download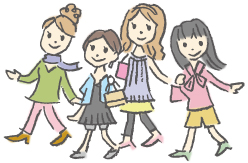 Sightseeing information search
Welcome to the Yamagata Prefecture
Yamagata Weather Forecast