oeno product taste Festival
おおえのぶっさんみかくまつり
Autumn taste assembles in full force oeno product!
Family gathers by all means, and come!
We hold "oeno product taste festival" that taste of oeno season assembles in full force. As it is delicious, and there is a lot of pleasant Events, come by all means with your friends!

☆Main Events contents 
 ・Sale of town article for sale
 ・Fun lottery (grand prize eats Tsuya-hime, snow young circle and compares and sets)
 ・Seedling, apple of flower, present of la France
 ・Apple competitive show, apple, la France spot sale society
 ・Jumbo cream puff sale
 ・We will touch with mascot!
 ・Let's heat up Yamagata! Mini-live
 ・Vehicle display of the Self-Defense Forces
 ・Working car comes over!
 ・Oe-machi business and industry society woman part specialite de la maison "cover town noshiedogokaruta" card game meeting
 ・Volost of Umiyama interchange "ancestor Harakomeshi", branch of Watari-cho, Miyagi

☆Guidance of free shuttle bus
 You park in the Aterazawa station square or Oe-machi government office, and please use free shuttle bus (occasional service). 
 The time required is around five minutes.



Information
■

Name

oeno product taste Festival

■

Date

Sunday, November 12, 2017

■

Contact information

oeno product taste Festival executive committee

■

Phone number

0237-62-3217

■

PDF file PDF download
Access Map
Link
[Last updated] October 31, 2017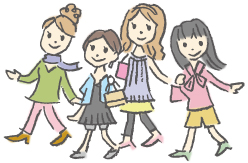 Sightseeing information search
Welcome to the Yamagata Prefecture