Rokkasen Kura visit 2019
ろっかせん くらさんかん2019
To all of you supporting Rokkasen with thanks
Kura difference only for once a year.
On seeing in Kura of Rokkasen and delicious seasonal liquor, "Kura visit" (KURASANKAN) to want you to hear is held.
Let alone the Kura exploration, it is full of various Events only in sake brewery.
"Liquor battle" that built name (Narihira Ariwarano, soseihen*, kisenhoshi, Kuronushi Otomono, Yasuhide Funnyano, Onono Komachi) of Rokkasen and luxurious prize is held.
Information
■

Name

Rokkasen Kura visit 2019

■

Date Saturday, March 9, 2019
~ Sunday, March 10, 2019

■

Time

10:00 ~ 16:00 (※ ten days are expired at 15:30)

■

Location

3-17-7, Onsenmachi, Higashine-shi

■

Contact information

Rokkasen

■

Phone number

0120-413-904

■

Admission No charge for admission

※[February 14, 2019] It is current information.
 As it may be different from fact,
 For more details, please refer directly.


■

Access It is five minutes, a 15-minute walk by car from JR irregularity mountain Station
Is car than Yamagata Airport; 15 minutes
Is car than Tohoku Chuo Expressway Higashine IC; 15 minutes

■

Others ※Shuttle bus runs every 15 minutes between 9:00 and 16:00.
※Parking lot and shuttle bus of the JA warehouse area were abolished JA place that sorted fruits from last year.
Access Map
Link
[Last updated] February 14, 2019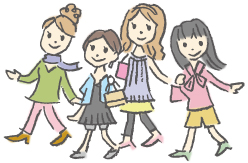 Sightseeing information search
Welcome to the Yamagata Prefecture
Yamagata Weather Forecast