Zao Sarukura skiing area difference
ざおうさるくらすきーじょうびらき
On the day lift is free all day long!
We hold opening ceremony in night game.

There is pre-opening by the snowfall situation


*****************

We can fail security, relief from beginner to senior!
There are ski rental and rental of wear for the youth, too.
Various menus and drinks are popular in rest house!
Information
■

Name

Zao Sarukura skiing area difference

■

Schedule

The average year end of December

■

Date Friday, December 21, 2018
~ Friday, December 21, 2018

■

Location

Zao, Kaminoyama-shi Mount Zao 2843-1

■

Contact information

Zao Sarukura skiing area

■

Phone number

023-679-2211

■

Access It is 30 minutes by bus from Kaminoyama-Onsen Station
From Yamagata-Zao Interchange: 60 min by car

◇Free shuttle bus "white echo issue" is convenient!
 kaminoyama ⇔ Zao Sarukura skiing area, Zao Liza World skiing area
 
 Including timetable is this in detail
http://www.zaoliza.co.jp/

■

Parking lot ◇There are two places of free parking lots!
 First P (the skiing area front), second P (the skiing area left hand)
 Because it is striking distance of slope, it is easy!


■

Remarks ★Closed-door night game★
 One slope on private slope only for you! In addition, on slope of friends! You are spotlighted luxuriously, and please use "My Canivas" freely!
 ・It completely needs reservations
 ・Lift ride charges, lighting, slope patrol include; 100,000 yen
 ・Until from 5:00 p.m. to 9:00 p.m., dining room is open, too.
 ・Under group reservation acceptance such as children's associations!
 (we give priority to closed-door night game over general night game)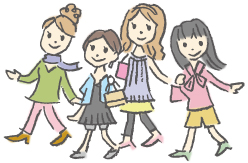 Sightseeing information search
Welcome to the Yamagata Prefecture
Yamagata Weather Forecast