Shonai Asahi Shinsoba Festival 2017
しょうないあさひしんそばまつり
Shinsoba from Asahi, Shonai and autumn taste full loading!

Events which can taste "Shinsoba" of 100% of new buckwheat flour of Asahi, Tsuruoka-shi area product.
Please appreciate taste of "it has just finished becoming more attractive, and establishing, and boiling".
We can choose one point from Zaru soba (heap of), Kake soba (heap of), sky Zaru soba, sky Kake soba.

◎Events contents◎
Undecided


Information
■

Name

Shonai Asahi Shinsoba Festival 2017

■

Schedule

From late October to early November

■

Date Saturday, October 28, 2017
~ Sunday, October 29, 2017

■

Time

From 10:30 to 15:00 (reception desk end 14:30)

■

Location

Roadside Station "Mt. Gassan" Gassan Asahi Natural History Village (Ecchuuyama, Tsuruoka-shi character name flat 3-1)

■

Contact information

Shonai Asahi Shinsoba Festival executive committee (Asahi, Tsuruoka-shi Government building industry construction inside of a section)

■

Phone number

0235-53-2111

■

FAX number

0235-53-2119

■

Admission

◇Ticket: 1,000 yen

■

Access It is approximately 70 minutes by car from JR Tsuruoka Station
It is five minutes by car from Yamagata Expressway Mount Yudono IC
It is approximately 25 minutes by car from Yamagata Expressway Mt. Gassan IC

■

Parking lot 100 lots available


■

Others

※Please see homepage in detail.
Access Map
Link
[Last updated] September 22, 2017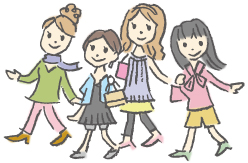 Sightseeing information search
Welcome to the Yamagata Prefecture