Shinjo Soba Festival
しんじょうそばまつり
Shinjyo is side very much
Shinjyo is considerably side
Soba of Shinjyo is delicious
We make heart to love side one and hit side so that professional side craftsman and amateur side experts of Shinjyo spread delicious side of Shinjyo .
Using buckwheat flour of Shinjyo product "Mogami premature delivery" (mogamiwase), we entertain in "you become more attractive and establish and boil, and stand" heartily.
We perform sale such as performance of Shinjyo Festival musical accompaniment, local enka ballad singer, senko (Izumi grows on), stage show of Shinjyo side girls, direct marketing vegetables.
Information
■

Name

Shinjo Soba Festival

■

Date Sunday, November 5, 2017
~ Sunday, November 5, 2017

■

Time 10:00 a.m. opening (last order 2:00 p.m.)


■

Location Yamaya seminar house (old Yamaya Elementary School)
(3036-2, Kanazawa, Shinjo-shi)

■

Contact information

The Shinjyo side Festival executive committee secretariat (Shinjo-shi agriculture and forestry inside of a section)

■

Phone number

0233-22-2111

■

Access It is five minutes by car from JR Shinjo Station


■

Remarks

※For further information, please check our web site.
Access Map
Link
[Last updated] July 12, 2018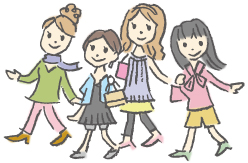 Sightseeing information search
Welcome to the Yamagata Prefecture