One haze kabu Festival
ひとかすみかぶまつり
It is held in ground one haze district native to slash-and-burn agriculture atsumikabu!
The ground native to convention crops "atsumikabu", one haze (person haze) district
We soak, and straight kabu of "slash-and-burn agriculture atsumikabu" cultivated in traditional slash-and-burn agriculture agricultural methods sells local special products such as wild plants, organic farm products other than turnip.

◎From date and time Sunday, November 5, 2017 10:00 a.m. to 2:00 p.m.
       ※The end up to product sellout

◎Meeting place one haze public hall (special event space in one haze area)
    
◎Soak contents [sale corner] straight turnip; turnip, wild plants
       [delicious thing corner] Grated yam rice, rice cake, Natto-jiru
       [drink corner] Liquor, juice

※Premium luxurious in one that purchased at sale corner in dart in hand
 Chance to let!
Information
■

Name

One haze kabu Festival

■

Schedule

The beginning of November

■

Date Sunday, November 5, 2017
~ Sunday, November 5, 2017

■

Time From 10:00 to 14:00
(finished as soon as product is sold out. Come early.)

■

Access It is approximately ten minutes by car from JR Atsumi Onsen
From Atsumi-Onsen Interchange of Nihonkai Tohoku Expressway: 10 min by car
It is approximately one hour 15 minutes by car from Nihon-kai Tohoku Expressway "Asahi mahoroba IC"


■

Parking lot One haze public hall parking lot (approximately 20)
We place batsman to parking lot on the day along the prefectural road.

■

Remarks

Selling finishes order out of stock popular straight turnip. Come early.

■

PDF file PDF download
Access Map
Link
[Last updated] October 16, 2017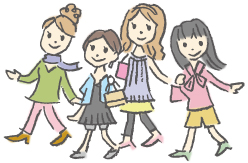 Sightseeing information search
Welcome to the Yamagata Prefecture