Koesawa Shinsoba Festival
こえさわしんそばまつり
Please enjoy fragrance and flavor of "Koesawa side" using Japanese yam to tie!
The foot of Mt. Maya-san, soba restaurant in Koesawa (koesawa) district are "one and Maya" and provide Special Menu that we attached wild plants dish and Sasamaki produced in Shinsoba and hometown that we hit to with a limitation of 400 meals of first arrival with both Sun to tie Japanese yam.

There is local special product direct sale corner, too.
We prepare for a lot of riches of the soil of the foot of Maya and wait.

One meal of 1,000 yen. The first arrival becomes limited to 400 meals in both Sun Tomo.

Come early every year as you are crowded very much.
Information
■

Name

Koesawa Shinsoba Festival

■

Schedule

The beginning of November

■

Date Saturday, November 4, 2017
~ Sunday, November 5, 2017

■

Time In both Sun Tomo, it is holding until from 9:00 a.m. to 2:00 p.m.
Particularly, come early as you are crowded very much in noon.

■

Location

111-1, Jabami, Koesawa, Tsuruoka-shi

■

Contact information

Maya-no-yakata

■

Phone number

0235-47-2430

■

FAX number

■

Admission

One meal of 1,000 yen

■

Access Koesawa gets off JR Atsumi-Onsen Station by bus for approximately 35 minutes
It is approximately 40 minutes from Yamagata Expressway Tsuruoka IC
It is approximately 30 minutes by car from Nihon-kai Tohoku Expressway Atsumi Onsen IC
It is approximately 25 minutes by car from Atsumi Onsen
It is approximately one hour 30 minutes by car from Nihon-kai Tohoku Expressway Asahi mahoroba IC

■

Parking lot Approximately 30


■

PDF file PDF download
Access Map
Link
[Last updated] October 16, 2017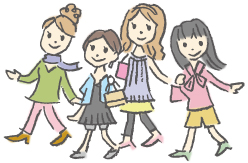 Sightseeing information search
Welcome to the Yamagata Prefecture