Atsumi-gawa River, the Kaneyama gallery Shi-no-taki Waterfalls circulation trekking
あつみがわ・かねやまこうどう しのたきめぐりとれっきんぐ
Colored leaves trekking over mei* "Shi-no-taki Waterfalls" of Kaneyama gallery trace and 50 meters of drops of war-torn country, Tokugawa era
Sunday, October 21, 2018 9:00 a.m.
 (Atsumigawa, Tsuruoka-shi "Nakagoya Heights" meeting)

Over Kaneyama (we stop serving) gallery, house trace, kenjo which produced Fri for war-torn country, Tokugawa era, it is 8 kilometers of roundtrips to the basin of a waterfall of fantastic mei* "Shi-no-taki Waterfalls" of 50 meters of drops, 3-hour maple-tree viewing trekking.

We can participate from primary schoolchild! Please enjoy autumn autumn colors.

◎Participation rate one 1,000 yen
    
◎We cultivated in clear stream which flowed from Fukayama "Mikata Cangshan" of privilege Atsumi-gawa River
      1 kg of "rice of Atsumi-gawa River product" is presented by participant!
Information
■

Name

Atsumi-gawa River, Kaneyama gallery Shi-no-taki Waterfalls circulation trekking

■

Schedule

It is held every year in the middle of October

■

Date Sunday, October 21, 2018
~ Sunday, October 21, 2018

■

Location

Atsumigawa, Tsuruoka-shi

■

Contact information

Atsumi-gawa River residents' association (chuhachi)

■

Phone number

080-1840-2848

■

Admission 1,000 yen
※We cultivated in clear stream which flowed from Fukayama "Mikata Cangshan" of Atsumi-gawa River
  We present 1 kg of "rice of Atsumi-gawa River product" to all the participants!



■

Access [to Atsumi-gawa River village]
 It is approximately 30 minutes by car from Yamagata Expressway Tsuruoka IC
 It is approximately 20 minutes by car from Atsumi Onsen
 It is approximately 25 minutes by car from Nihon-kai Tohoku Expressway Atsumi Onsen IC
[from Atsumi-gawa River village to Nakagoya Heights]
 By car approximately ten minutes (mountain path)


■

Parking lot

We can park 50 Nakagoya Heights
Access Map
Link
[Last updated] September 27, 2018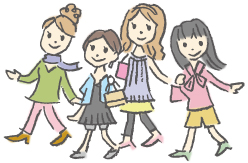 Sightseeing information search
Welcome to the Yamagata Prefecture
Yamagata Weather Forecast