Atsumi agriculture and forestry fisheries Festival
あつみのうりんすいさんまつり
Autumn of crop! Autumn of appetite! We provide season of Atsumi!
We reached autumn of crop! Local agricultural cooperative, forestry owners' association, fishermen's cooperative association sell special product of Atsumi area directly!
There are sale of prawns stew, mushroom juice, experience with rice cake, too.
It is Events which attracted autumn taste of Atsumi area in cathedral! How about tasting seasonal ingredients of Atsumi?
Information
■

Name

Atsumi agriculture and forestry fisheries Festival

■

Schedule

The every year end of October

■

Date Saturday, October 27, 2018
~ Saturday, October 27, 2018

■

Time

From 9:30 to 15:00

■

Location 606 Tonoura, Wasada, Tsuruoka-shi


■

Contact information

Atsumi Roadside Station

■

Phone number

0235-44-3211

■

Access It is approximately eight minutes by bus from JR Atsumi-Onsen Station
From Atsumi-Onsen Interchange of Nihonkai Tohoku Expressway: 10 min by car
From Asahi-Mahoroba Interchange of Nihonkai Tohoku Expressway: 55 min by car


■

Parking lot For ordinary vehicle: 117 lots
For large vehicle: 14 lots
For the physically challenged: 2 lots
133 lots in total

■

Remarks ◎Events contents:
 [fishery corner]
  ・Sale one cup 300 yen of prawns stew
  ・Nezugaseki port direct shipment! Local fresh fish sale
   ※Not being able to sell when the sea is stormy
     There is.

 [agriculture corner]
  ・Oh, pile up; such as turnip (live), new rice, straight shiitake
   Special product sale
  ・Experience-based corner with rice cake
   ※It is rice cake without exception in one that we experienced with rice cake
     We give one cup.
  ・Freshly made rice cake (we have zoni, bean jam) sale
  ・Slash-and-burn agriculture atsumikabu all-you-can-stuff! (pay)

 [forestry corner]
  ・Present (mushroom juice) one cup 300 yen from Mori  
  ・Present which is greener than 10:30 a.m.
   (free distribution ※ amount-limited of young plant)
  ・Seasonal farm products with "direct marketing car of Mori"
   Sale such as artefacts

 [attraction]
  9:30 opening of a meeting event string of beads Seki protective goddess drum
  11:00 log fishing meet
  13:00 rock, paper, scissors meet (the first)
  In group (seeds the day) local at 13:30
      Dance to stop by
  14:00 rock, paper, scissors meet (the second)

 
 [kids corner]
  ・Battery car

Please see attached flyer about detailed contents.

■

PDF file PDF download
Access Map
Link
[Last updated] September 27, 2018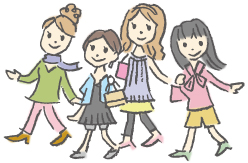 Sightseeing information search
Welcome to the Yamagata Prefecture
Yamagata Weather Forecast