Mt. Gassan wine young sake Festival
がっさんわいんしんしゅふぇすてぃばる
It is eating a food with great relish to wine and barbecue of young sake!

Events which can taste young sake (white wine) of special product "Mt. Gassan wine" of village, Asahi, Tsuruoka-shi area of mountain grape earlier.
We can enjoy autumn taste at Mt. Gassan wine (red, rose) and mountain grape juice (100% of fruit juice) and barbecue with seasonal mushroom that young sake (white wine) was made with mountain grape as raw materials by main.

※Other than advance ticket, today's ticket of set has one cup of glass of wine and snacks.

Information
■

Name

Mt. Gassan wine young sake Festival

■

Schedule

Every year from the middle of October to the end

■

Date Sunday, October 29, 2017
~ Sunday, October 29, 2017

■

Time From 11:00 to 13:30


■

Location Ecchuyama, Tsuruoka-shi, Yamagata character name flat 3-1


■

Contact information

Roadside Station "Mt. Gassan" Gassan Asahi Natural History Village

■

Phone number

0235-53-3411

■

FAX number

0235-53-2400

■

Admission Advance ticket 3,000 yen [telephone reservation possibility]
"Barbecue set, Mt. Gassan wine with mushroom or grape fruit juice all-you-can-drink"
Today's ticket 1,000 yen (plan)
"One cup of glass of wine and snacks set"


■

Access It is approximately 50 minutes from JR Tsuruoka Station
It is ten minutes by car from Yamagata Expressway Mount Yudono IC
It is 30 minutes by car from Yamagata Expressway Mt. Gassan IC


■

Parking lot 100 lots available

Access Map
Link
[Last updated] September 22, 2017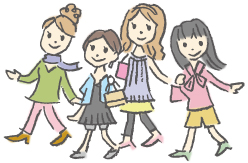 Sightseeing information search
Welcome to the Yamagata Prefecture