Mt. Maya-san (Koesawa entrance) Autumn mountain climbing society
まやさんこえさわぐち あきのとざんかい
Mountain climbing society of Maya Yamaaki. We can enjoy vast panorama of 360-degree colored leaves on top!

It is at the south end of the east of Atsumi, Tsuruoka-shi area, and there is Mt. Maya-san (1,019m above sea level) in boundary of Asahi area and is got close to mountain climbing lover as "large observation deck of Bandai-Asahi National Park".
We hold mountain climbing party in spring and autumn in average year. It is mountain climbing society to enjoy autumn colors in autumn.

After mountain climbing, the first 100 people have behavior of mushroom juice.

Please thoroughly enjoy "Koesawa (koesawa) side" to use soba restaurant after mountain climbing to tie local noted product, Japanese yam with "one and Maya", and to hit.
1,000 yen one side ago with tempura.
There is sale of special product including seasonal mushroom in meeting place, too.

Prior application for mountain climbing society is unnecessary.

Parking lot, please use one and Maya parking lot.
Information
■

Name

Mountain climbing society of Mt. Maya-san (Koesawa entrance) autumn

■

Schedule

Every year from the middle of October to the end

■

Date Sunday, October 22, 2017
~ Sunday, October 22, 2017

■

Contact information

Atsumi Tourism Association

■

Phone number

0235-43-3547

■

Admission

Participation of mountain climbing society is free.

■

Access Koesawa gets off JR Atsumi-Onsen Station by bus for approximately 35 minutes
It is approximately 40 minutes by car from Yamagata Expressway Tsuruoka IC
It is approximately 30 minutes by car from Sea of Japan Tohoku car Atsumi Onsen IC
It is approximately 25 minutes by car from Atsumi Onsen
It is approximately one hour 30 minutes by car from Nihon-kai Tohoku Expressway Asahi mahoroba IC


■

Parking lot 30 lots available


■

Remarks <schedule>
◎8:30 a.m. Koesawa "one and Maya" meeting
 After reception desk, it becomes departure at any time.
 Participant becomes free mountain climbing respectively,
 Guide climbs beginner Courses together.
 
☆Inquiry is Atsumi Tourism Association
         To telephone 0235-43-3547



★In Atsumi Tourism Association "Mt. Maya-san mountains fans society"
 We established.
 When we have you register for fee of one share a year of 1,000 yen,
 Sending of direct mails such as Events information,
 We issue member's card.
 You can register at reception desk on the day of the mountain climbing society
 I would like node, cooperation.

★Route abreast of seven waterfalls ensures the security now
 Because we cannot do it, it is closed to traffic.

■

PDF file PDF download
Access Map
Link
[Last updated] October 06, 2017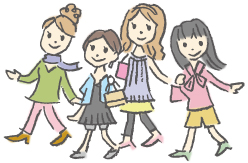 Sightseeing information search
Welcome to the Yamagata Prefecture